What if your life is a simulation? This is not about a Hollywood science fiction movie!
Innovations in Augmented Reality development have led to new avenues of user experience. Nike's retail stores are one of the most famous examples of AR integrations transforming the user experience.
Marking its 50th anniversary, Nike launched an AR experience for customers across their retail stores. However, eCommerce applications of AR are not the only use case; there are many ways to integrate them into your business.
In addition, Augmented Reality market trends are constantly redefining the customer experience, making it an effective approach for higher conversion.
According to GlobeNewswire, the Augmented Reality market is set to reach $90 billion at a CAGR of 90.8 billion by 2028. The market is driven by high demand for AR app development and innovations in hardware devices.
So, if you are a startup or an established business looking to leverage AR technology, here are some key augmented future reality trends to watch out for.
Top AR Trends for Enhanced Customer Experience and Business Growth
Every business thrives on human interaction! This is where AR can help enterprises with intelligent talking assistants. An Artificial Intelligence (AI) based assistant that mimics human interaction and allows customers to have a natural conversation can help your business grow.
1. Create AR-based virtual companions
If you have ever come across a web series called "Black Mirror," there is an episode in season 2 called "Be right back." It shows a science-fiction fantasy where an AR-based AI companion in a user's smartphone resembles a dear one who is dead!
However, Hybri is an AR-based AI app doing the same thing that Black Mirror showcased back in 2013. It will be one of the most significant Augmented Reality trends in the future, with more people looking to have virtual companions.
Such an app will allow users to create an AR-based AI companion which resembles real-life humans. It mimics real humans for an organic conversation.
E-commerce businesses can leverage AI companions to provide unique AI experiences for their products to customers. In addition, they can leverage AR app development to create exceptional AI assistants for eCommerce stores.
These companions will help customers with personalized recommendations and act as a friend.
2. Leverage AR glasses for different use cases
AR/VR headsets have been favored, but of late, AR glasses are becoming a key trend. Giants like Apple are already working on bringing unique AR experience through glasses slated to release in late 2025.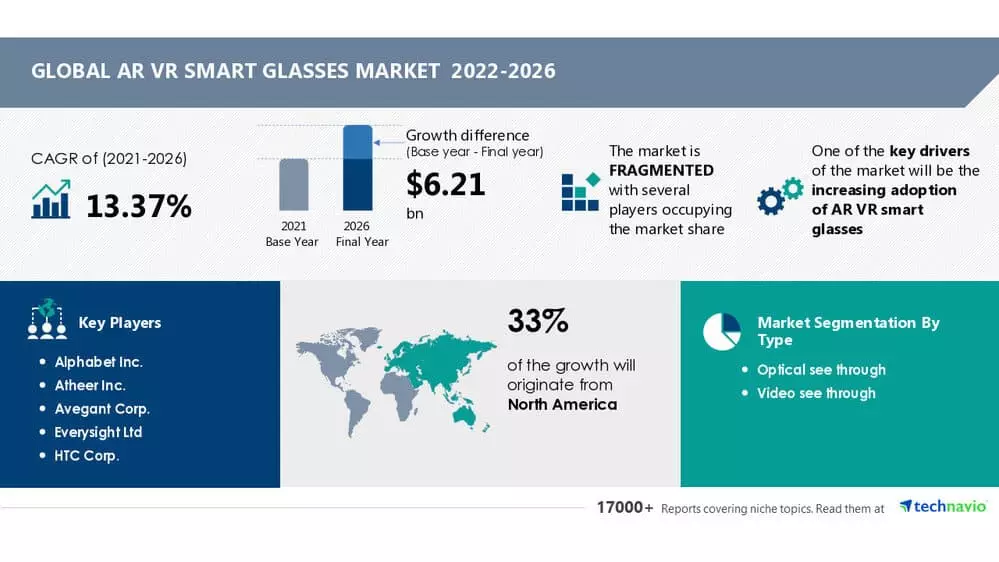 Higher demand in the wearable market has already hyped AR glasses as one of the critical Augmented Reality trends. According to Technavio, AR/VR smart glasses market is set to reach $6.21 billion by 2026 with a CAGR of 13.37%.
The parent company of Google, Alphabet Inc., and HTC are some of the key players in the market.
Some of the use cases which make AR glasses a significant Augmented Reality trend are:
An integrated wearable device for tracking fitness-based activities
Ecommerce assistant for smart buying
Interactive device for online education
An immersive experience in gaming
Location-based services and on-demand apps.
3. Cash in on the metaverse trend!
Metaverse is the new age AR trend revolutionizing the entire UX. Every business domain wants metaverses to engage audiences, from eCommerce companies to audio labels, artists, and fashion houses.
According to Forbes, Metaverse can be described as a combination of virtual reality and mixed reality. Users can access the metaverse through a headset or browser. It is an AR trend that revolutionizes how users interact with products from different industries.
Microsoft is one of the technology giants looking to dominate the AR experience. Their concept of merging cloud computing with AR/VR excellence makes it an interesting case study.
The "Art of Work" project enabled UK businesses to create unique AR-based customer experiences. Microsoft Azure customers envision SAP migration for customers with better flexibility and scalability.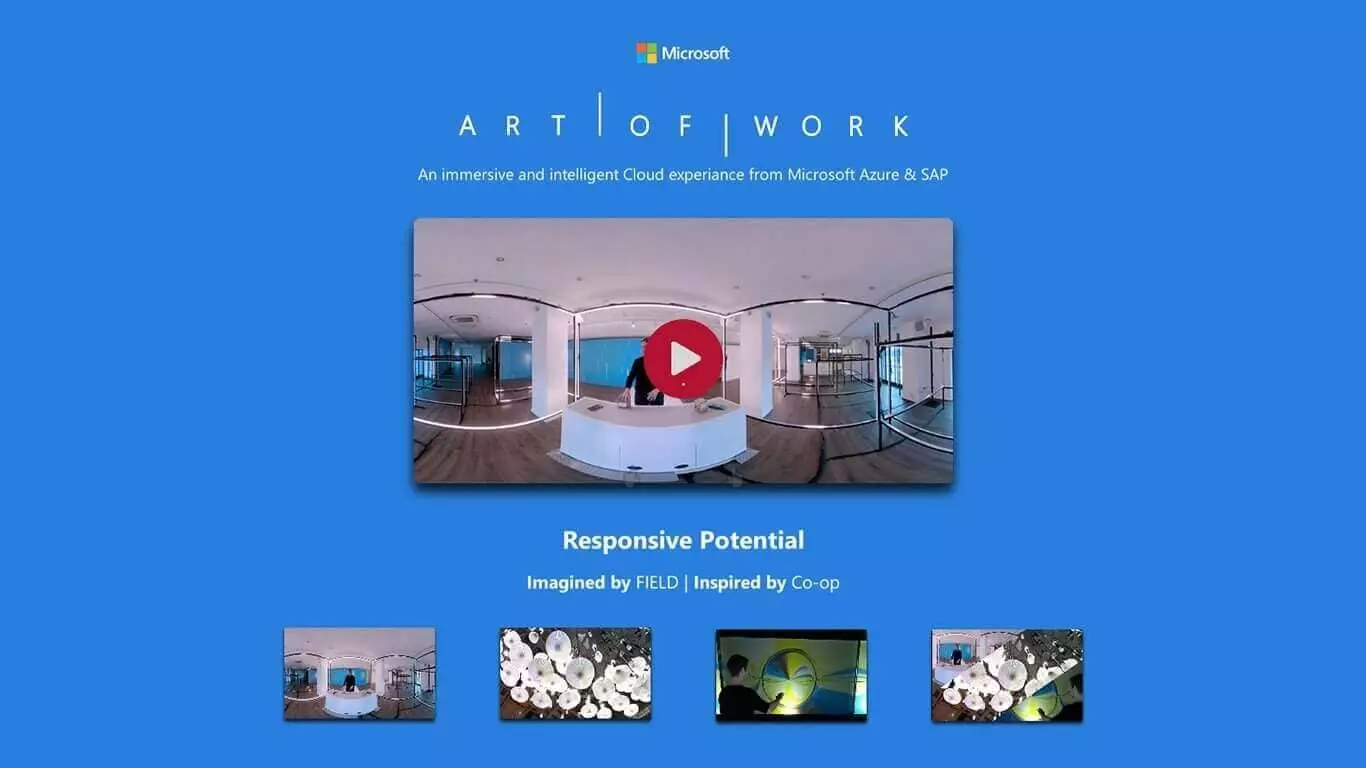 Businesses can leverage AR innovations to create their metaverses and create unique UX. However, creating customized metaverses needs expertise.
Therefore, finding a metaverse development company with expertise in technologies like Unity3D and high-end graphics is essential.
4. Leverage mobile AR apps for your business
Augmented Reality market trends vary according to the platform.
However, mobile Augmented Reality is a trend that will grow in leaps and bounds. Statista states that more than 7,690 billion smartphone users will be smartphone users by 2027.
So, mobile AR will help businesses target more customers through immersive graphics designed specifically for smartphones.
Need help with Augmented Reality App Development?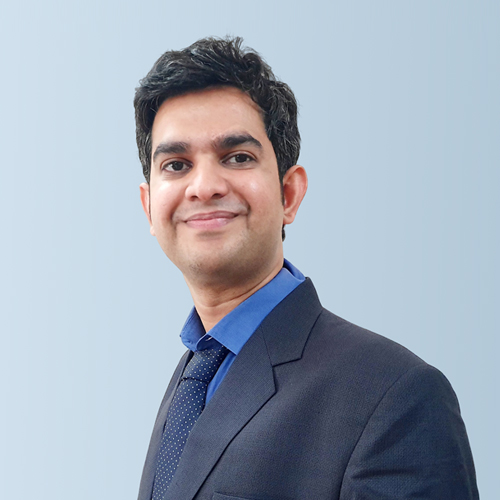 Our team of experts have AR app development knowledge with all the ins and out of using modern tech stacks.
One of the finest examples of mobile AR is the image filter users can use in social media apps like Snapchat and Instagram. AR trend of image filters has been so booming that Snapchat is preparing to introduce NFT (Non-fungible tokens) as filters in their mobile app.
Enterprises and businesses can leverage AR app development services to customize mobile Augmented Reality experiences.
5. Enhance remote collaborations with AR
Remote collaborations have become essential to industries across business domains. From the manufacturing industry to healthcare businesses, remote collaborations.
AR applications can enable remote collaborations through computer-generated graphics, which allow on-site employees to see what collaborators are explaining.
Experts can generate virtual tools for critical response assistance. Manufacturing industries using complex processes in remote locations can leverage AR-based remote collaborations.
One fine example is cryogenic operations in oil refineries, where temperature maintenance is critical. While on-site employees come across issues that need expert assistance, AR can help with necessary response assistance.
6. Build immersive AR gaming apps
AR games are already popular among gamers. According to Verified Market Research, the AR gaming industry is set to reach $31.7 billion in revenues by 2028, growing at a CAGR of 21.98%. The interactive gameplay that AR provides through the synchronization of visual content with the real-time user's environment is driving the gaming market.
One of the critical AR trends is the use of Augmented Reality in creating interactive entertainment for users—AR games like Pokemon GO and Egg. In addition, Inc and Harry Porter the wizards unite have provided enhanced gaming experience on smartphones.
However, visual content is one of the essential aspects of the AR gaming experience, so front-end development becomes crucial. There are many popular frameworks that you can use to create elegant AR applications like, React Native, Flutter, Unity3D, ARtoolkit+, iOSARkit, etc.
Choosing the proper framework requires consideration of many aspects, including budget, features, and project requirements. Especially if you are following a freemium model where your game is free to play, budget is a crucial factor.
A cloud-native AR app is the best way to ensure a seamless gaming experience for your users. It allows you to scale your app as per load requirements. It allows businesses to scale their application without the hassle of manaiging massive database. Cloud services come with a ton of features for flexibility, security and scalability.
However, you need to be mindful of the cost. Whether you develop a cloud-native AR application or customized metaverse, app development cost estimates is important.
The cost of AR app development will cover a major chunk of the entire project's budget. So, you need to consider all the factors like the complexity of project, location, and scope.
7. Develop unique AR-based healthcare apps
The healthcare industry has already seen massive adoption of digital technologies to improve doctors' services. Everything has been digitized, from remote healthcare services to telemedicine and virtual consultations.
However, what AR brings onboard is an immersive experience for healthcare service providers to improve their delivery.
For example, surgeries at the Josh Hopkins Hospital take place using a unique computer-generated AR overlay for doctors. It enables surgeons to look through the muscles and flesh at how surgeries occur inside the body.
Such AR trends open doors to new healthcare use cases and allow doctors to provide a comprehensive service to patients. The risks of surgery errors reduce, and doctors can avoid internal bleeding through high precision.
However, surgeries are not the only use of Augmented Reality technology in healthcare. You can use AR app development services to develop different applications like:
Apps that help patients showcase their symptoms virtually
Virtual scans that can show veins and arteries for better heart health
AR-based apps that show how a drug works in your body
Interactive apps that help patients control and monitor pacemakers
AR apps for disabled people to leverage technology for daily usage.

Make your AR app with Intelivita

A team of experts with a strong tech background will deliver a top-class product for you.

8. Offer an AR-based live stream shopping experience

An AR trend that is revolutionizing the shopping experience is the live streaming retail experience. It is a cross between the influencer and AR-based eCommerce experience. Social media influencers live stream products and ask their followers to use an AR version.

Such an approach can help companies improve the shopping experience. For example, organizations looking to provide first-hand knowledge of their products to users without spending heavily on physical samples can leverage AR.

Creating such a unique experience for your customers will need the integration of AR-based technology with live streaming capability in your application.

A framework like Flutter can be the right fit for your live streaming AR apps. Flutter apps provide a unique user experience through advanced features, from eCommerce to on-demand use cases.

9. Create an AR-based marketing & advertising campaigns

What if you can promote your product by leveraging experts interacting with the audience and asking them to try it?

Live streaming the product release and letting the users experience it is an advanced form of marketing.

For example, Youtube has helped businesses with a "beauty try-on" feature that allows cosmetic brands to let users experience the product.

Following the AR market trend, brands like Loreal has already created unique and immersive shopping experience in their apps. Not just as a marketing approach, AR is an excellent way to advertise your products.

For example, Burberry allows its customers to create a custom handbag AR model, which they can experience through the web app. As a result, brands can leverage AR technology and create a customized experience for their customers.

10. Improve supply chain efficiency with AR!

Supply chain efficiency depends on several factors: transport, inventory, warehouse, supplies, distribution, and freight management. In other words, improving logistics and supply chain efficiency needs a streamlined process.

AR technology is empowering logistics companies with features that enhance supply chain efficiency.

For example, Walmart converted four of its physical retail stores into the testing environment for an AR-based inventory app. The idea was to reduce the time needed for bringing products from backroom inventory to the sales floor.

Employees can use a hand-held device to use AR technology and manage inventory rather than scanning each box.

The Concluding Reality!

Augmented Reality blurs the lines between what is real and what is not! Though you want to create a customized AR experience for your customers, you need reliable solutions.

Intelivita is an AR app development company that provides tailor-made solutions for your business requirements.

With Intelivita's AR app development services, you get:

High-end graphics for immersive user experience
Custom API integrations for live streaming capabilities
Enhanced backend to cope with scaling needs
Unique features with interactive capability
24/7/365 technical support for higher availability.

So, if you are looking to improve conversions and provide a more immersive experience to your customers, contact us for advanced AR app development!

Build you AR app with Intelivita

Get full-fledged AR app development services tailored to your business requirements