You might have heard the phrase – an idea can change your life.
As of 2021, 16% of Americans were actively involved in startups, this shows that most of the American population were actively working on a startup. This proves that young business brains are actively participating in startups.
As a result of the pandemic, people are now majorly dependent on the power of the internet. This era is of technology startup ideas.
If you have the best startup ideas based on technology, now would be the time to unleash them. If not, here is a list of 25 new startup ideas that are digital/online.
1. Artificial Intelligence
Artificial Intelligence, also known as AI, is all the rage in this era. Artificial Intelligence is what the name suggests, artificially generated Intelligence.
Simply put, it is the ability of machines (computers or a robot) to perform tasks that are usually associated with intelligent beings.
When starting an AI business, you can choose from existing AI or bespoke (custom) AI.
While the previous one has pre-existing solutions, the latter needs new, customized solutions.
Developing an AI-based product is a simple four-step process:
Run the problem-solution fit test
Gather data
Build the AI product
Keep on improving
A tip to keep in mind before developing an AI solution is to check whether a product for the said problem exists. If it does, use it as a base for your application/software to save time, effort, and money.
2. Telehealth
Telehealth is the connection between patients and healthcare providers. It allows you to choose between two telehealth solutions.
(i) Synchronous solutions – applications that connect the patient to their healthcare provider through audiovisual connections.
(ii) Asynchronous solutions – allow the medical practitioner to access the patient's medical history through online platforms.
If you are interested in starting a business based on telehealth, here is what you should do:
Study the telemedicine/telehealth laws in your state
Analyze the competition
Plan the features and set the price
Financially, if you plan to develop custom software, the software development cost can go around $50,000 (excluding the hardware cost). A cheaper option would be using white-label telemedicine or telehealth application which would cost approximately $15,000.
However, this option restricts your ability to provide unique and innovative features.
3. EdTech Startup
One of the many industries that boomed during the pandemic is EdTech.
The development of this technology was so impactful that it has continued to grow even in the post-pandemic world.
The following are the steps to build your own EdTech business:
Narrow down your market
Validate your concept
Create a one-of-a-kind value proposition
Select a sensible business model
Create the right team
Build a minimum viable product/proof of concept
Raise funds
Focus on growth
4. eCommerce Startup
When it comes to innovative startup ideas, eCommerce is the term that rings a bell. Companies like Amazon and Alibaba are the leading examples of eCommerce businesses.
To grab this opportunity, you need to follow the steps given below:
Identify your niche by researching the market
Choose a business name and structure
Request an EIN
Get necessary permits and licenses
Select a platform and build your eCommerce website
Product development or sourcing (and listing)
Promote your online store
The cost of starting an eCommerce business varies depending on the legalities of the area you plan on opening this business. When opening an eCommerce business, you must keep two rules in mind: Start small and carry out multi-channel marketing.
5. Robot Delivery Startup
For decades, we have thought that robots are the future. The future, however, is NOW as we are developing robots for almost every possible task, including deliveries. Yes, you heard that right, we can now use robots to deliver groceries, food, or packages.
You can either build delivery robots or rent/buy them to open a delivery business. eCommerce businesses like Amazon have already started using robots to deliver their products. These robots are not humanoids but a container with wheels, which makes sense since their primary goal is delivering the product.
While building a robot may cost anywhere from $5000 to $1,75,000 (depending on the features you want to include), you can rent them for more or less a similar cost.
The increasing popularity of Robot-as-a-Service (RaaS) has made it easier for entrepreneurs to use Robo-tech to deliver things to their customers.
6. VR/AR
Virtual Reality or Augmented Reality has grown tremendously in the past three years. Before the pandemic, VR was all the rage in the gaming industry. Since the pandemic, however, it has been used in business for several purposes, including training through AR or orientation through VR.
All you need to do is ask yourself two questions:
(i) What is the problem I am trying to solve?
(ii) Is VR/AR the only solution to that problem?
Once you are clear with that, you can start with the same procedure mentioned in the first point (Artificial Intelligence).
7. Live Chat Services
This is the era of quick replies. Irrespective of the type of business, if you do not respond quickly to your customers, you lose them instantly. This is where live chat services come to light. Customers expect businesses to answer their queries in real-time If you can put a good team together, you can offer this service.
Got an app idea in mind for your startup?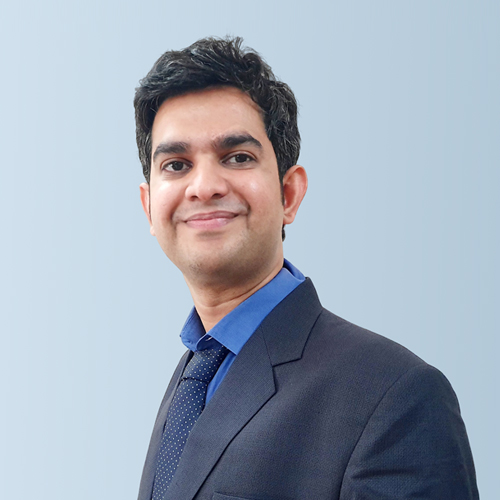 Connect with Intelivita experts to explore cost-effective ways of app development.
8. Social Media Influencer
A simple tweet or reel on social media can influence millions of people. Today, approximately 80% of the ROI for brands comes from social media influencers. At present, Instagram influencing alone is a $1.7 billion industry.
To become a successful influencer, you need to follow the steps mentioned below:
Focus on a niche
Choose your social media platform
Find and Interact with the target audience
Create a good content strategy
Keep interacting with the audience – DO NOT STOP THAT!
Invest in better equipment
Create a sense of community
Research and grow every single day
9. Social Media Consultancy
Social media is an influential tool for communicating with many people. Many businesses require the services of experts to manage it for them. Having an active social media appearance can help a company grow rapidly.
If you understand how to wrest the social media sword effectively, this is the business for you. You need to reach out to the public and keep your clients from saying things that will get them banned on Twitter. You can earn $15 to $20 an hour with this business, per client!
You can use the steps given below as a guide to starting your social media consultancy:
Conduct your research and choose a niche.
Continue your education by taking online courses.
Develop your credibility and reputation.
Gain preliminary experience and expand your portfolio from there.
Participate in social media.
Produce content
Establish connections
10. Travel and Tourism Agency
Using technology to provide online ticket booking platforms, travel mapping platforms, and converting other traveling experiences into a technologically advanced process has become common.
The following are 13 things you need to do to establish an online travel agency:
Create a solid strategy
Understand your niche thoroughly
Make use of a host agency
Choose your funding sources
Create a brand strategy
Handle the legal concerns
Employ people
Promote aggressively
Create connections
Blog Away
Invite and value the reviews
Create a travel website
Grow your travel and tourism agency by launching new offers
11. Website Development
Web development firms are distinct from web design firms in that a web design firm creates layouts and visuals for a website owner. A web designer is more concerned with user interface and design, while a web developer uses basic and advanced coding to create software and applications that power the website.
12. Biotech startup
Despite the capital-intensive nature of the biotech industry, many new startups emerge each year. However, it is now possible to launch a biotech company on a modest budget ($0-$200k initial investment).
You can follow the steps given below to start your own Biotech Business:
Ensure that the idea addresses a genuine market need
Identify Founders and Key Personnel Step 3: Locate a Reputable Attorney
Once you have investor interest, incorporate your company as a C Corporation
Create well-thought-out marketing and business strategy
Run your business as a virtual corporation
Advance the technology
13. Cyber Security Services
In these technologically advanced times, privacy is of the utmost importance. With all of our digital information, there is widespread concern that it will fall into the hands of those who will misuse it.
Scams, malware, and ransomware are on the rise, necessitating foolproof data security. A cyber security expert can eliminate the possibility of a data breach. The cyber security market is anticipated to reach $352.25 billion by 2026, making it a good time to launch a cyber security startup.
14. Cloud-Based Services
Customers' data is pouring into online platforms in the new data-centric world. Companies must exercise caution when collecting data, and businesses require a secure backup system to collect and store data.
A cloud-based service can help in this situation. If you can provide cloud technology to business owners and charge them based on the amount of space they use, this is a tech startup idea that can help you build a profitable business. Companies are constantly looking for cloud services, and with the right software management, you can help them.
15. Digital Marketing
From pamphlets to television sets and now on smartphones, marketing has evolved a lot over the past few years to grab the attention of the target audience. If you have the right creative team, digital marketing is a great idea for a great tech startup.
Given below are simple steps to help you establish a digital marketing agency:
Improve your digital marketing knowledge and self-esteem
Determine what services to provide
Determine how you intend to run your business
Register your company
Create a web presence for yourself
Display your experience and knowledge
Select the appropriate tools
Establish your business model
Create your portfolio
Create your procedures
Create a digital marketing team.
16. SEO Agency
With the majority of people turning to online tools, new businesses are attempting to establish and strengthen their online presence. To make that a reality, your company's details must appear at the top of the search results page. SEO experts will assist you in accomplishing this.
SEO experts assist businesses in optimizing their internet presence by trying to make their web content more searchable. Content optimization is only the tip of the iceberg; SEO experts manage link building, analytics tracking, and a variety of other processes to help improve your website's page ranking.
17. UX Services
User Experience (UX) services are primarily concerned with establishing a consistent interaction between service users and products.
This is a necessary component of a digital platform. The features you provide as part of your UX services will assist businesses in increasing their conversion rate.
If you have skills and imagination in developing UX services, this domain of business will assist you to succeed.
18. Fintech
Financial Technology, also known as Fintech, aims to transform traditional financial services into online services. It is anything that deals with finances online.
Digital wallets are becoming more popular and widely accepted.
This eliminates the hassle of carrying money and keeping it safe while also making it simple to provide exact change when needed.
The growth of the crypto world has expanded the market for this service. Because this is about money, you must be cautious about the security of the funds that people deposit. Though it is a high-risk, expert-required field, it does have a future if you are up to the challenge.
Given below is the recipe for a successful fintech business:
Learn the fintech regulations
Target a niche
Identify your competitive advantage
Employ an effective team
Aim at data protection
Fish for funds
Grow and improve
19. Crypto Mining
Cryptocurrency is now a household term, and miners can be found everywhere. With the rise of cryptocurrencies such as Cardano, Ethereum, and others, setting up mines can be a profitable venture for those with the necessary analytical skills.
Crypto mining consumes a lot of energy, particularly bitcoin mining, therefore a sizable initial investment may be required to build the farms needed for the extraction and processing. You can mine a fortune if you possess the resources and a fresh perspective on the crypto market.
20. Business Incubator
Business incubators are programs that are specifically designed to assist young startups in innovating and growing. Startup founders or sole entrepreneurs, typically offer workspace, mentorship, education, and access to investors.
During the initial stages of startup incubation, these resources enable companies and insights to unfold while functioning at a lower cost. Incubators necessarily involve an application process and usually a commitment for a set period.
Here is a step-to-step guide on how you can start your business incubator:
Examine the market conditions and the needs of the entrepreneur
Determine the team and service providers
Make plans for resources
Make industry connections
Make a schedule of your activities
Startups must be attracted, selected, retained, and managed.
21. NFT
Non-fungible tokens are blockchain cryptographic assets with identification number codes. NFTs are lucrative investments that you can end up making; they are similar to one-of-a-kind paintings such as the Mona Lisa that you will own entirely.
Before you enter the NFT market, make sure you are well-versed in the NFT market as well as its statistics. And although NFTs are profitable, they are subject to market fluctuations. Depending on your skills and resources, you can either build or invest in NFTs.
22. Freelancing
Today, numerous businesses are looking for professionals to complete quality projects in due time. If you have the required skills, you can benefit from such opportunities to earn a living by working on your own time.
Platforms like Upwork, Fiverr, Truelancer, etc., offer you limitless opportunities to earn at an agreed-upon fee, outside the daily 9 to 5 grind. Here is how you can become a freelancer and expand your business.
Analyze if this is the option for you.
Begin by creating a freelance portal.
Create your brand.
Build relationships and networks.
Be adaptable and willing to learn new skills.
23. Web Analytics Services
Website analytics assist businesses in improving their performance. A company's customer journey through a website is a goldmine of data.
They can analyze their issues and improve their functionality to provide a better customer experience. A web analytics service can show businesses how to turn cluttered customer data into opportunities for growth.
24. 3D Printing
The 3D printing sector is an underappreciated startup opportunity. From house construction to organ transplants, 3D printing is gradually being introduced and growing in many sectors. The cost of printing items has decreased, and now is a good time to enter this emerging industry.
It is important to remember that having a 3D printer is not enough. Before you begin, you must obtain expert knowledge and conduct some advertising to attract potential customers.
25. Data Mining
The world has become a global data-driven village. Data mining is the process of predicting outcomes by identifying patterns, correlations, and so on in a large set of data.
It is used to understand customer psychology, task allocation, risk reduction, and a variety of other factors that aid in the operation of a business. With the right resources, data mining can be a promising field for a tech startup idea.
Starting a data mining business is a simple, 5-step process.
Learn Where to Learn Data Mining.
Undergo Training
Work as a Data Mining Analyst.
Where to Look for Clients
Promote Your Company.
Software Development
In today's world, software is ubiquitous, and many people and organizations cannot function without the programs on which they rely.
Of course, these programs must be created, distributed, and maintained. That is the responsibility of software development firms.
The industry of software development is large and powerful. The software publishing industry has a $238 billion annual revenue and a 3.9 percent annual growth rate, says IBISWorld.
Frequently Asked Questions
Q1: What are the types of VR/AR that I can choose?

You can choose from 3 types of VR businesses:

Arena-based VR businesses wherein you lease an arena, accessorize it with VR equipment and provide the public with a VR experience.
Provider of VR products and services to other businesses through which you can offer VR products and/or solutions to other businesses.
Businesses that are based on the VR community and carve out business functions.
Q2: How can I start a Cyber Security Service Business?

By following the given steps, you can start a Cyber Security Service Business

Attain professional certifications
Create a cybersecurity-specific business plan
Identify and analyze your target market
Select your company's legal framework
Obtain a business license
Secure finance and establish a budget
Pick the appropriate location
Market your services
Cautiously draught client contract terms
Reinvest in your business
Q3: What is the biggest difficulty faced by the Biotech industry?

The founders of this business face a problem called the chicken and egg problem.

They are stuck in the cycle of how do you make progress in the absence of huge amounts of money in funding, and how do you try raising huge amounts of money in funding without making progress?
Conclusion
The above list showed you some of the best tech business ideas that you can work on to create your commercial empire.
However, it must be noted that despite the uniqueness of every individual's thinking process, there is a fair share of chance that others may have the same idea in mind as you.
Following the idea, your next concern should be to ascertain whether the concept you have in mind is scalable. If this is the case, you will need to employ the right app developers to successfully create your product.
Remember that running a tech startup company is not an easy task, so don't be afraid to ask for help. A tech colleague like us can help you navigate this journey.
You have the basics down. Now choose your niche and build your business from the ground up!