Food Delivery App Development: Satisfying Cravings at Your Fingertips
Food delivery apps empower restaurants to expand their reach beyond their physical locations, while also giving customers the ability to explore a wide array of dining options from the comfort of their homes.
From seamless order placement to real-time tracking and secure payment processing, these apps revolutionize the way we enjoy our favorite meals, making it a win-win for both food establishments and their patrons.
Hire dedicated food delivery app developers to expand your customer reach and boost sales.
Food Delivery App Development Services Delivered to Your Needs
We are a food ordering app development company that builds performant food delivery apps and let you stand out from the competition so people love your app just as much as their favourite food.
Discuss your goals with us
Food Delivery Apps for Startups
An early-stage food delivery startup? We will help you build expertly designed, intuitive, feature-rich and high-performing food delivery apps focused on seamless navigation, effortless ordering, and a satisfying experience that turns one-time users into loyal customers.
White-label apps for restaurant chains
Run your restaurant business hassle-free and stay ahead of the curve by offering a unique brand experience to your customers with a seamless white-label app, rich with exciting features - from menu management to delivery tracking.
Custom Food Delivery App Development
Give the flavour of uniqueness to your customers, stand out from your competition and build a loyal customer base faster with a fully customized food delivery app.
Aggregator apps for cloud kitchens
Scale your cloud kitchens 2x faster with our full-fledged aggregator app development services that help you increase your customer base, reduce business costs, track metrics, and simply food delivery.
Ready to Optimize Your Business?
It's time to maximize and monetize your food delivery app with Intelivita. Turn your ideas into an experience with our food ordering solutions!
Critical Components of a Food Delivery App
Discover the perfect recipe for your on-demand food delivery app with Intelivita! We cook up a zero-friction UX, packed with features that align seamlessly with your business goals.
Customer App
Discover top-rated local eateries at your fingertips with our cutting-edge food delivery app! Effortlessly filter by cuisine, dish, price, and more to satisfy your cravings. Instantly place orders and enjoy real-time tracking of your delivery for a seamless experience. Plus, explore exciting user-centric features tailored to enhance your culinary journey.
Restaurant App
We know juggling dine-in guests and takeout orders can be a chaotic mess, and your staff feels the strain. It's time to give them a breather! We help you streamline order taking, assignments, and delivery, making everyone's lives easier with some game-changing features.
Real-time tracking of delivery partners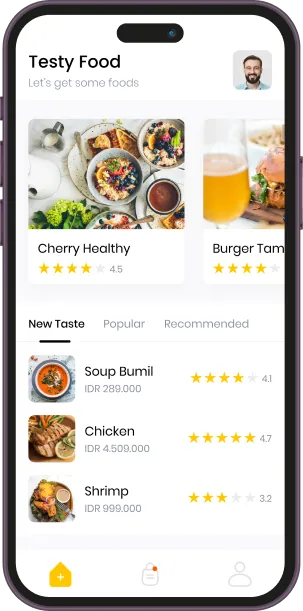 Delivery Partner App
Are you a delivery pro seeking the fastest routes, five-star ratings, and orders right around the corner? Our cutting-edge food delivery app has you covered! Enjoy real-time location tracking, seamless turn-by-turn navigation, and location-based order deliveries for max efficiency.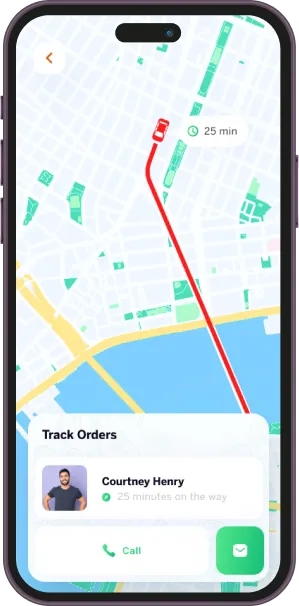 Admin Panel
As the backbone of your food delivery app, our savvy admin tools keep things running smoothly 24/7. Juggling multiple admins? No problem. We help you build admin panels that effortlessly handle the daily grind, bridging customers, restaurants, and delivery pros without skipping a beat. Stay in control with a bird's-eye view of real-time operations. Dive into these standout features that make it all happen
Delivery Service Management
Delivery Agent Management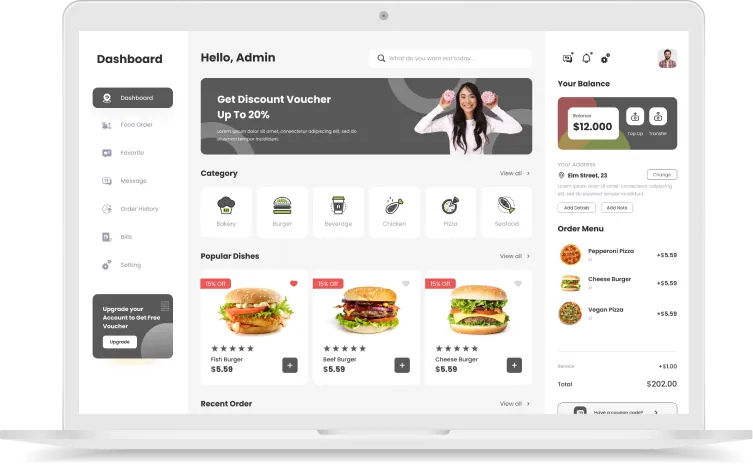 Why Choose Intelivita to Build Your Food Delivery App
Unleash the Full Potential of Your Food Delivery Business with Our Expertly Crafted App Solutions.
Seasoned Food Delivery App Developers
Our talented food delivery app developers boast years of experience, ensuring that your app is built with the latest industry insights and best practices in mind, so you can easily skip the bitter side of developing your app.
Full-scale Food Delivery App Development Services
Choose our end-to-end food delivery app development services and enjoy a seamless journey from ideation to launch. Get everything you need to create an outstanding app, from UX/UI design and development to testing and ongoing maintenance.
Data-Driven Strategies and Insights
Unlock the power of data to grow your food delivery business. We provide you with actionable insights, user behavior analysis, and revenue-tracking tools that enable data-driven decision-making and continuous optimization of your app for long-term success
Scalable Food Delivery Application Development
Grow customer base and expand operations with our scalable app architecture that adapts seamlessly, ensuring consistent high-quality performance and user satisfaction.
Robust Security
We take data security seriously, incorporating stringent safety measures to protect user information and transactions, providing peace of mind for your customers.
Competitive Pricing
We offer high-quality food delivery app development services at competitive prices, ensuring you receive exceptional value for your investment.
Hire Our Food Delivery App Developers with Great Flexibility
Hire our experienced food delivery app development specialists the way you want it. We offer flexible hiring options to make things easier for you. Choose from any hiring option that fits your budget, schedule and requirements.
Flexible hourly hire
Dedicated team model
Team augmentation
Explore More Case Studies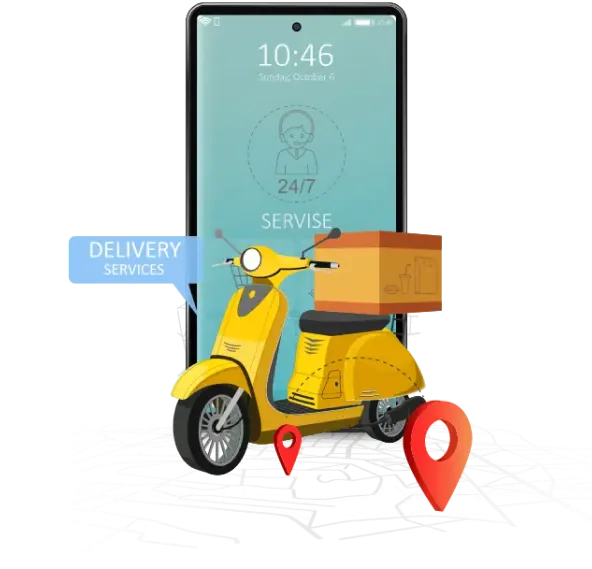 How We Build Successful Food Delivery Apps - Our Process
We deploy a proven and winning process to create amazing food delivery apps.
01
Discovery & Ideation
Understanding Business Goals & Audience
Brainstorm Ideas
identify Potential Challenges
Create a Roadmap for Development
02
Design & Prototyping
Understanding Business Goals & Audience
Brainstorm Ideas
identify Potential Challenges
Create a Roadmap for Development
03
Development
Understanding Business Goals & Audience
Brainstorm Ideas
identify Potential Challenges
Create a Roadmap for Development
04
Testing & Quality Assurance
Understanding Business Goals & Audience
Brainstorm Ideas
identify Potential Challenges
Create a Roadmap for Development
05
Deployment
Understanding Business Goals & Audience
Brainstorm Ideas
identify Potential Challenges
Create a Roadmap for Development
06
Discovery & Ideation
Understanding Business Goals & Audience
Brainstorm Ideas
identify Potential Challenges
Create a Roadmap for Development
Success Stories of Our Food Delivery App Development
UK Eats - Food Delivery App
Intelivita helped UK Eats create a unique food ordering experience for their customers. Users can find their favorite restaurants, cuisines, and dishes through the advanced search feature in the UK Eats app. What makes our on-demand solution interesting is the ability of users to track orders in real time without any lag. Intelivita powers the UK Eats with advanced features like search filters, user preferences, delivery, and order management.
Explore More Case Studies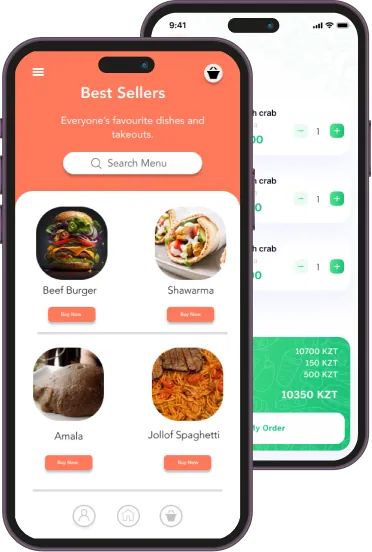 Explore Our Portfolio
Each project showcases our unique ability to overcome challenges with innovation and industry expertise.
Client Testimonials
Discover what clients have to say about their app integration experiences with Intelivita.
Contact Now
They offer a cost-effective service and I was happy with the experience.
They accurately translated existing app features to iOS and even made slight improvements. Users love the iOS version and post positive reviews of it on the App Store. Intelivita provided excellent service at a great price.
Tref Griffiths
Owner, CluedUpp Games
They really listened to the brief and delivered above and beyond.
Intelivita created a beautiful, user-friendly app, showcasing their professionalism and quick understanding of our needs. Their friendly, prompt communication made them an integral part of our team.
Liam Holmes
Owner, pH Nutrition
They put in a lot of effort to stay in touch and keep me updated.
The working iOS app launched in the App Store and has received positive feedback from key stakeholders. Intelivita keeps the project moving (and on budget) through constant communication, and timely updates.
Scott Etherington
Chief Technical Advisor, Eat2Earn
Our Tech Stack for food Delivery App development
We employ cutting-edge technologies and industry-standard practices to ensure seamless app integration.
Frequently Asked Questions (FAQs)
Questions related to food delivery app development services are natural. Find answers to the most common questions that everybody has.
Intelivita is a leading food delivery app development company, offering a wide range of services to cater to your business needs.
Our expertise includes designing and developing user-friendly and feature-rich online food delivery apps, customizable on-demand food delivery software, and seamless integrations with existing systems
Our team of skilled professionals is dedicated to creating tailored On-demand food delivery solutions that help you stay ahead in the competitive food delivery market.
Of course, our team is well-equipped and experienced to build on-demand food delivery apps like DoorDash or Uber Eats.
All you need to do is contact our food delivery development experts.
The cost of developing a food delivery app can vary depending on a few factors. These include the project's complexity, the degree of customization you're looking for, the features you want to include, and the platforms you'd like to support.
We aim to offer competitive pricing that's tailored to your specific needs, giving you the best value for your investment.
Our team of experts will work closely with you to understand your requirements and provide a transparent, detailed estimate based on your project's scope. Feel free to reach out to us for a personalized quote and to discuss the most cost-effective solutions for your food delivery app.
At Intelivita, we're committed to providing outstanding post-development support and maintenance to ensure the long-term success of your food delivery app.
Our comprehensive services include troubleshooting, performance optimization, regular updates, and feature enhancements.
Moreover, we offer 24/7 customer support, so you can count on us to address any issues or concerns that may arise promptly.
Our Latest Buzz
Sharing information-rich resources for businesses and technology enthusiasts with the latest industry advancements.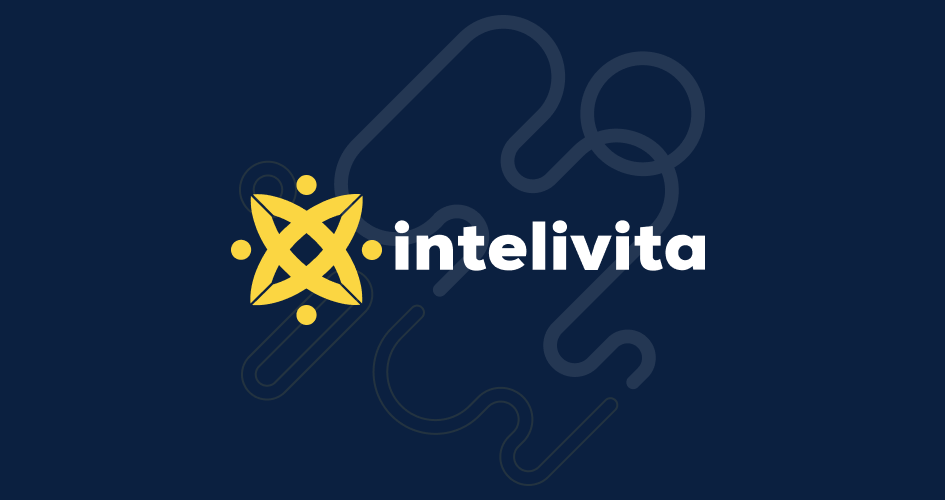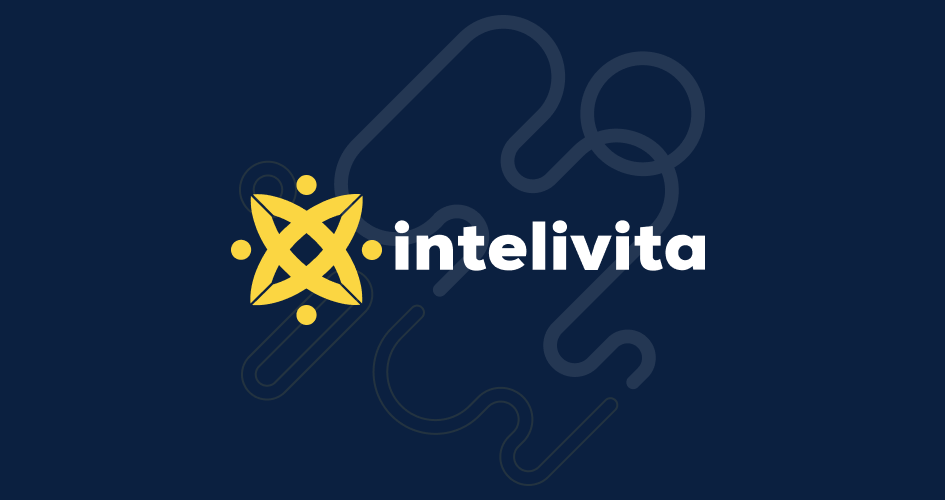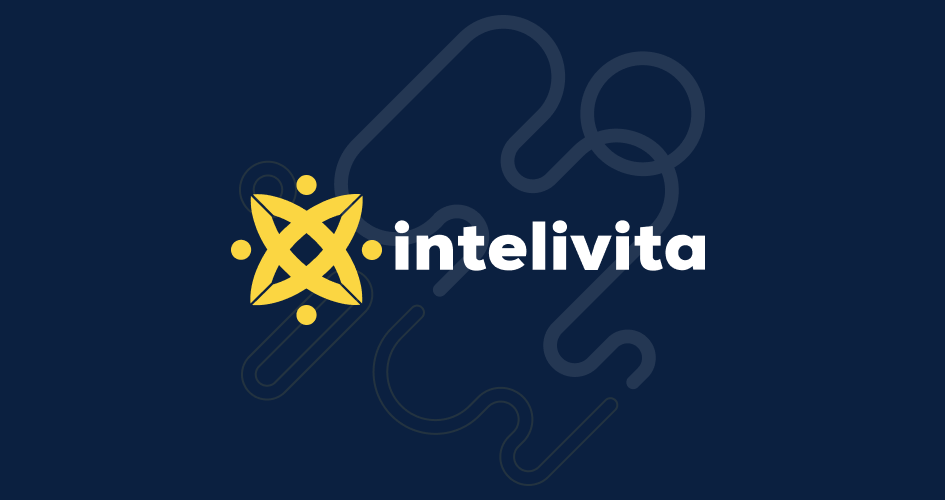 Contact Us for Project Discussion
Ready to take the first step towards turning your software dreams into reality? Contact us today to schedule a project discussion. Our team of experts is eager to hear your ideas and provide tailored solutions to meet your unique needs.
Years of Experience
Client Satisfaction Rate
In-House Talent
Projects Delivered