Hire VR App Developers To Scale Your Business
Innovation is the only constant! If you don't innovate, customers will switch to someone who chose innovation first! VR applications are the new era of innovation, transforming experiences in a way you may have never imagined. It is the sole reason you need a talented pool of teams to redefine business practices and create an innovative experience for your audiences.
One of the best ways to achieve high-end VR experiences for your application is to hire VR developers who know about UI/UX with enhanced graphics. Not just the interface, but you also need to consider the application's backend architecture. So, you need an experienced team to build scalable, flexible, and reliable architecture for VR apps.
Fortunately, Intelivita is one such VR app development company with a massive pool of dedicated developers that provide reliable solutions. With one of the most competitive prices in the market and flexible engagement models, Intelivita is the right partner for your growth story.
Transform Your Business Reality With VR App Development Services
Providing experiences drives businesses in the modern digital era and is where VR development companies come into play. They can help you build unique user experiences that blend computer-generated visual grammar with your vision.
Intelivita is one such company that provides innovative VR app development services to add value to your business offerings!
Discuss your goals with us
VR Apps for Smartphones & Tablets
The mobile application experience is transforming into a near-perfect visual extravaganza through VR apps. Virtual Reality lets customers visualize your products better and have more intimate personalizations. Intelivita leverages expertise in virtual reality to develop an enhanced user experience.
Virtual Reality application development is not a piece of cake, and you need the proper tech stack knowledge to achieve superior UX. Our experts will help you with all their experience over the years to provide VR app consultations in every aspect.
VR Cardboard Applications
Build applications for the Google Cardboard devices to reach a more comprehensive section of the audience. It is one of the most affordable options for VR experience, which is why creating a cardboard app can be rewarding with Intelivita.
Brands like Oculus Rift, Valve, HTC's Vive, and Sony PlayStation VR redefine virtual reality experiences. These devices are popular, and creating compatible apps is what you need to tap into potential clients. Intelivita offers state-of-the-art VR apps for headsets.
Gaming industry has seen many evolutions making the experience far more innovative and immersive. Intelivita takes such user experience of immersive gaming to another level with high-end graphics closer to reality and real-time chat features for gamers.
Virtual Reality experience requires constant monitoring and performance fine-tuning of your applications. Intelivita's team is always on its toes tracking app behaviors. We ensure that your application performance does not take a dig due to higher peak loads with extensive maintenance and support.
Build Your VR Application With Intelivita!
Let's collaborate to create a robust and unique virtual reality app!
Discover Tailored Solutions for Your Industry
VR application development is a practical approach many businesses take across industrial vectors. Different industrial sectors are now embracing virtual reality apps for enhanced user experiences, from real estate to gaming, education, and entertainment. This is where a virtual reality app development company like Intelivita can help with years of experience.
Why Choose VR App Development
Change is the only constant, and choosing a Virtual Reality app development company is bound to transform your business. Startup or enterprise, creating Virtual Reality application for your users can help you reap numerous benefits like;
Unique Experience
Create a significant, 360-degree immersive user experience to keep them coming for more and stick to your VR application as we unleash our cutting-edge tools and expertise.
Unlock Marketing Potential
Use VR technology for mobile apps to create a unique brand identity and perception amongst the prospective buyers by enabling them to try products before they buy it virtually.
Redefine Workforce
Create a simulated training environment for the workforce and blend in VR apps to leverage its interactive elements in rendering the lifelike experiences.
Save More
VR development can help to trim product development and operational costs by enabling engineers to implement mechanism on a virtual platform before trying out in real life.
Why Choose Intelivita for Your VR Development Needs?
20+

experts metaverse developers that work closely to make sure you get what you want.
Trusted by globally recognized brands like

Google,

Microsoft,

and

Samsung.

A decade old experience of developing multiple apps in various fields.
We are accredited as "best app developers in the UK" by Clutch.
Our agile app development services are rated as

5 stars

for GoodFirms.
Experience of developing

150+

apps using the latest and advanced technologies.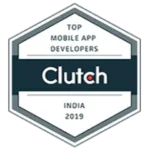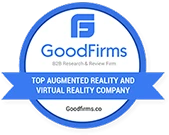 Explore Our Portfolio
Each project showcases our unique ability to overcome challenges with innovation and industry expertise.
Client Testimonials
Explore authentic endorsements from satisfied clients who share their positive experiences with our software development services.
Contact Now
They offer a cost-effective service and I was happy with the experience.
They accurately translated existing app features to iOS and even made slight improvements. Users love the iOS version and post positive reviews of it on the App Store. Intelivita provided excellent service at a great price.
Tref Griffiths
Owner, CluedUpp Games
They really listened to the brief and delivered above and beyond.
Intelivita created a beautiful, user-friendly app, showcasing their professionalism and quick understanding of our needs. Their friendly, prompt communication made them an integral part of our team.
Liam Holmes
Owner, pH Nutrition
They put in a lot of effort to stay in touch and keep me updated.
The working iOS app launched in the App Store and has received positive feedback from key stakeholders. Intelivita keeps the project moving (and on budget) through constant communication, and timely updates.
Scott Etherington
Chief Technical Advisor, Eat2Earn
Technology Stack
Why choose the right tech partner? In a vast tech landscape, Intelivita, a leading VR app development company, provides the right solutions to help you focus on your business.
Contact Us for Project Discussion
Ready to take the first step towards turning your software dreams into reality? Contact us today to schedule a project discussion. Our team of experts is eager to hear your ideas and provide tailored solutions to meet your unique needs.
Years of Experience
Client Satisfaction Rate
In-House Talent
Projects Delivered