Looking back at the advancement of the web from being just static HTML pages to when CSS is introduced and later on, dynamic pages using scripting languages like JavaScript.
Fast-forward to the mid-nineties when surfing the internet became a bit more popular, the need for updating content increased, which led to closed-source proprietary products like plethora CMS, Documentum, and more.
In the early 2000s, open-source alternatives like Joomla, Drupal, and WordPress emerged.
Among these, WordPress was the first to be introduced in 2003, and it had a feature that allowed users to build websites without any prior code knowledge.
Soon after, other content management systems (CMSes) emerged and adopted the WordPress template.
However, WordPress still has the most template to present and is still the most popular CMS.
The internet is driving towards making the world a small village to help improve the workflow of businesses and people alike.
The internet has made it easy for people to connect and make exchanges globally from the comfort of their homes, and this is online shopping, which has become increasingly popular in the past few years.
WordPress is the most popular CMS and easiest to use. It offers advantages to businesses at various levels.
Why Use WordPress
WordPress creates a world where building and managing your business website with ease is possible. The possibilities are limitless with its user-friendly interface, robust plugin ecosystem, community, and so on.
This article will discuss the advantages and reasons you should use WordPress to power your website.
#1. WordPress is easy to use
Without any coding experience, you can start building a website for your business with WordPress built-in template feature. This is favorable to small business owners who cannot hire developers.
WordPress offers the most template options. You can build stunning websites without much effort. Creating a blog is as simple as drag and drop.
#2. Endless WordPress themes
Because WordPress has been there the longest, the WordPress community has contributed immensely to the template directory over the years, which makes WordPress one of the largest theme directories.
WordPress official site, wordpress.org, has over ten thousand (10,000) themes, including free and paid.
There are various options to build whichever website, feel and look you want for your business. Some popular theme providers include OceanWP, ThemeForest, Elementor, CSSIgniter, Themify, OnePress, WooThemes, etc.
Don't Miss Out on the WordPress Advantage for Your Business!
Take control of your business's online presence with WordPress.

Our dedicated team of WordPress specialists is here to help you achieve your goals.

Contact us today and let's discuss how we can customize and optimize your WordPress website.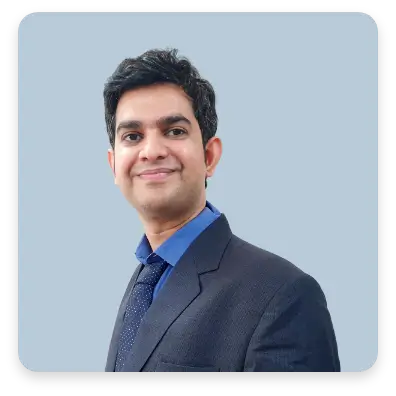 #3. Intuitive user interface
WordPress has a slight learning curve but is still the easiest among other content management systems (CMSes). All you need to build a stunning website is within your reach on the WordPress dashboard.
If you want a drag-and-drop feature, you can use plugins to add builders like Elementor.
Within your dashboard, you can create a new page to blogpost to render on your website without doing so much.
On the dashboard, you can also manage users. You can assign different users different roles and levels of permission.
You can collaborate with different people on your website remotely.
#4. Maximum website performance
Many still argue that websites built with WordPress are relatively slow, but this is not entirely true. Many factors could have caused a particular website to be slow.
It may include the WordPress theme, hosting quality, WordPress plugins, content, etc.
Business websites are expected to be fast and scalable even with pouring traffic. This is possible if you can host your website on WordPress, as it is optimally built for WordPress websites.
WordPress has Jetpack, an in-built optimization plugin to help with image optimization and security.
#5. SEO-first
WordPress build makes it easily searchable by web crawlers.
Search engine optimization (SEO) is one of the popular ways for businesses to get visitors to their websites, it is an essential component, and WordPress offers this advantage.
WordPress can automatically generate meta descriptions and tags for every page, which makes it easy for search engines to know about your website.
Other external plugins can help you with SEO.
However, it is essential to note that SEO takes time and requires total dedication and work to rank.
Building your website with WordPress is a good start.
#6. Big brands using WordPress
Big brands like Sony, PlayStation, Microsoft, and TechCrunch get millions of visitors everyday. And they all use WordPress for their websites.
These are indicators that WordPress is a good choice for your business website.
It shows that WordPress is efficient, scalable, and secure if all these are kept in mind while building the website.
#7. Add functionalities to your WordPress with plugins
If you want to add functionalities like checkout to your website, there are many plugins to choose from to include checkout.
Checkout pages are essential for business websites as it is one way to help you monetize your website.
Tired of Complex Website Management?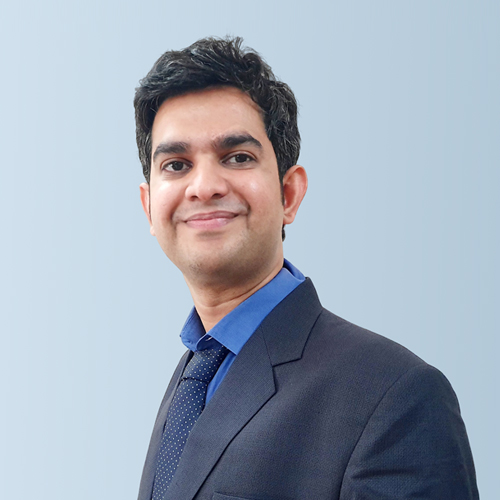 Take control of your website easily and efficiently. Discover the power of WordPress and streamline your website management today.
You do not need to go through the hassle of building them from scratch. You can install a checkout plugin from WooCommerce, and you are all set up.
Some plugins might have a default user interface that you can modify to fit your website.
#8. Low development cost
WordPress also offers business owners the advantage of building their websites while keeping the cost of custom WordPress site in mind.
For start-up business owners, custom WordPress development can be expensive.
However, you can learn the system and build your website instead of hiring a dedicated developer, saving the cost of hiring a WordPress developer.
As your business expands, you might want to hire an expert who offers WordPress website development services to create a scalable website with custom features.
#9. Secure and safe
WordPress is the most used CMS, so it is a target for hackers. However, WordPress has a set of security specialists and contributors from the WordPress community who patch the security potholes of WordPress.
They also develop tools that help minimize threats from cyber attacks or threats.
Furthermore, other plugins you use in your application have respective developers who maintain these plugins.
So it is important to note that before installing a plugin to secure your WordPress site, check if the developers are still maintaining that plugin.
Else, that could make your website vulnerable to attacks.
#10. Great community
WordPress has been there the longest and so naturally has thriving support from its origin.
WordPress has a forum where different WordPress topic is discussed.
On the forum, you will find other business owners who run their business websites using WordPress and can give tips on how to utilize WordPress better.
Conclusion
In conclusion, WordPress is undeniably the right choice for running your business website based on the following good reasons:
WordPress is easy to use
Endless WordPress themes
Intuitive user interface
Maximum website performance
SEO first
Big brands use WordPress too
Add functions to your website with plugins
Low development cost
Secure and safe
Great community
With the WordPress user interface, installable plugins, and customizable features, you can create an appealing look and functional website that reflects your brand that resonates with your audience.
Contact us today for a free consultation and let us show you how WordPress can benefit your website.