Introduction
Healthcare app development is a process where a business creates an app for mobile devices with the idea of helping users efficiently manage their medical issues, fitness goals, hospital visits, or doctor's appointments.
The scope of mobile healthcare applications includes a doctor's app to consult patients, leverage telemedicine, prescribe medication, and perform diagnoses, amongst other things.
When a business develops a healthcare app, it enables users to have greater access to the healthcare system. Patients have a wealth of information and a range of medical and health facilities with a single tap on their mobile screens.
Therefore, not only does healthcare app development help patients seeking seamless medical access, but it also helps doctors and business owners.
If you have app development ideas around healthcare, then the mobile (mHealth) industry is the best to venture out. In such cases, it is best to seek healthcare mobile app development services.
This can transform how patients and doctors (including hospitals) function in the medical sector.
Key stats that indicate the success and future of healthcare app development

Different digital healthcare and medical applications are available today, each with a specific purpose and capabilities.
The rise of the COVID-19 pandemic in 2020 has increased the significance of the digital healthcare system. Consequently, many established leaders in the industry closely monitor the rapid growth of mobile healthcare apps.
The list mentioned above of mobile healthcare trends is aimed to help you gauge the power of healthcare mobile app development in today's time.
What is Healthcare App Development?
In all, creating a smartphone app specifically for the sake of the health and well-being of users can be put under the category of 'mobile healthcare applications'.
These apps enable those with a medical condition or those interested in improving their health to approach their activities more effectively. Moreover, healthcare app development includes both — patients and healthcare professionals.
This means doctors, nurses, hospital admins, etc., can use medical apps to improve the efficiency of their operations. Such applications provide users with tools such as practice management, telemedicine, medical coding, and medical billing software.
How Does a Healthcare App Help People?
A patient may locate a doctor or other healthcare expert in their area, schedule an appointment, access a doctor's experience, and even book a test using a mobile app.
With the advent of healthcare app development, people can now have one-on-one video conversations with doctors, nutritionists, and caretakers to discuss health concerns.
This is especially useful in a pandemic where a section of vulnerable and differently-abled people need to stay home and still access medical experts' consultation.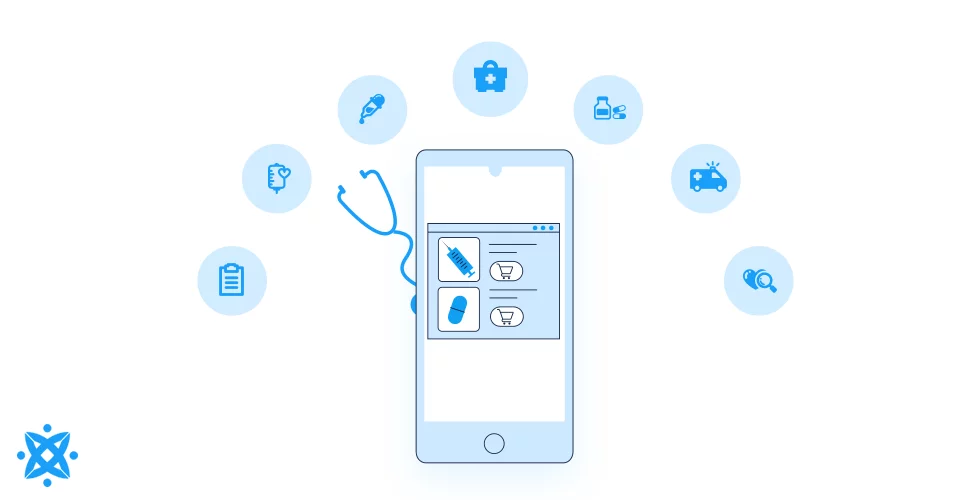 Most of these applications are free to download and use, but users may need to create an account by providing contact information.
This includes feeding the mobile healthcare app with key information like name, email address, mobile phone number, and health-related information (blood type, past medical history, current health condition, etc.).
On the other hand, mHealth apps help doctors acquire personal health data easily. Patients who have the profile in an app will let doctors use health information and insurance cards to suggest treatments.
This helps healthcare experts and physicians treat and complete the paperwork faster than the physical setup.
Get an edge over others with a robust healthcare app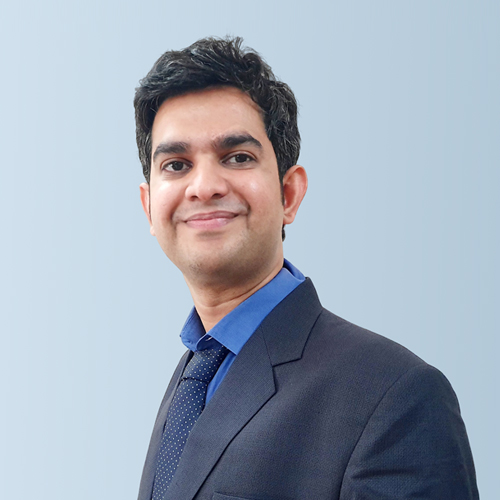 Connect with Intelivita experts to explore cost-effective ways of app development.
What is the Difference Between a Health App and a Medical App?
There is often confusion between health apps and medical apps. The healthcare app development market is quite large with various applications targeted at different individuals viz; patients, doctors, dietitians, fitness enthusiasts, etc. But, fundamentally, these are different applications.
MHealth refers to practicing medicine and public health supported by mobile devices such as mobile phones, tablets, personal digital assistants, and wireless infrastructure.
It includes all telecommunications and multimedia technologies applications to deliver healthcare and health information.
In general, health or healthcare application is the one that deals with any human functioning without the need for any scientific evidence. Once the app does its work, it can be distributed.
Self-diagnosis medical applications for mobile devices are becoming more prevalent. Medical apps may seem an inexpensive and handy method to keep track of your health, but it's crucial to grasp their genuine worth.
Medical applications may be useful and helpful, but they cannot always be trusted for diagnosis. An example includes Fibricheck, which offers an ECG-like heart report, but it cannot be fully reliable.
A medical app does comply with medical evidence, and undergoes stringent testing and regulation adherence policies. Medical app development requires complying with HIPAA standards, FDA clearance, Electronic Visit Verification (EVV), etc. These applications cannot fully replace doctors' evaluations and diagnoses.
Types of Healthcare Apps
There are several applications in the field of health and well-being. Users don't have to get a medical professional's approval for all of them. Instead, you can launch your business with healthcare app development that can cater to health connoisseurs, fitness enthusiasts, and gym-goers.
It's critical to know what kinds of healthcare applications are already on the market before you begin researching how to build a mobile healthcare application. This approach will help you choose the category and features that are most relevant to your needs.
Healthcare apps are generally divided into two broad categories:
A. Application for Healthcare Professionals
Healthcare applications built for doctors, physicians, nurses, and other medical personnel are intended to aid them in delivering healthcare services to people.

This is why it is critical to ensure HIPAA compliance while crafting an app and pay special attention to private data encryption to prevent data breaches.
The following are examples of healthcare application development designed specifically for medical professionals.
I. Medical Record App
A medical record application will have a patient's medical history. This includes the patient's blood pressure readings, visits to A&E, medications, recent blood markers, etc. Medical professionals can use the app to update medical records apps.
In addition to the functionalities mentioned earlier, the app also contains the following features:
A prescription module for doctors to help admins and record-keepers maintain patient information.
Doctor-patient appointment scheduling and its consequent prescription.
Use of video or procedural recordings in the absence of text communications.
Patient search records based on their IDs, patient numbers, Social Security Numbers (SSN), etc.
II. Clinical and Diagnosis App
Such mobile apps simplify clinical decision-making and contact with clinical professionals at a certain hospital. Message and voice chat, file sharing, and electronic health record (EHR) systems are just a few options available.
Doctors prefer to use clinical and diagnosis applications to cope with loads of information. Such applications are useful to notify patients of upcoming visits and help them track those appointments and their medical history.
III. Medical Database Applications
There can be dedicated applications allowing doctors to save all of their patient's medical information in one place. A comprehensive healthcare app development services include providing a secure application that integrates a patient's symptoms, medications, or prescriptions.
Doctors may benefit from these reference applications by staying updated with the patient's health and speeding up treatment with the most recent developments in medicine.
IV. Medical Billing App
Doctors, medical accountants, clinic/hospital admins, etc., may use a medical billing application that relies on these applications to streamlining the billing and invoicing process.
It is useful in keeping track of patient data, such as payment processing, claim management, patient registration, etc. Often, such applications are handled by the accounting departments of hospitals and clinics. Also, doctors can use this to manage their bills with medical representatives, surgical shops, etc.
V. Telehealth
The rise of healthcare app development has opened up opportunities for patients to interact with mental health professionals online and get counseling from the convenience of their own homes. And it is because of the cutting-edge telehealth systems.
The patient engagement mechanisms included in the mobile app allow patients to communicate with their physicians about nutrition, medicine, lifestyle, and more. The early COVID-10 wave saw millions of people worldwide were able to get aid and remain safe without having to leave their homes because of such telehealth applications.
B. Application For Patients
These are the mobile applications used by patients and the general public who want to live a healthy lifestyle. Such applications are aimed at user happiness, loyalty, general well-being, and better health outcomes.
I. Fitness Apps
There are successful fitness applications that one can use to live a healthy and active life. This includes BetterMe, MyFitnessPal, and Digifit, a few of the highly popular health and fitness app development services options.
These applications are ideal for beginners discovering the ideal way to remain fit. A significant chunk of the healthcare app development market is filled with self-guided fitness applications and guided ones.
The latter will allow people to work with a virtual trainer to monitor their nutrition, health, and exercise routines so that they may form good habits.
II. Appointment scheduling app
Patients and doctors may use the same applications to schedule appointments, monitor patients remotely, and engage with patients.
For example, a patient can use a medical app to make an appointment and then reschedule it. Any such change is immediately communicated to the clinical team via a notification.
III. Personal health recording
You can also choose to create a dedicated healthcare application for personal health recording. Such an application is useful for patients suffering from chronic diseases or prolonged illnesses like cancer, type 2 diabetes, cardiovascular diseases, etc. This will let people keep an eye on their health at all times.
These mobile healthcare applications will update the patient's health status in real-time. This means that the medical practitioner can adjust the patient's medication and prevent any future complications since they would have access to the patient's health in real-time.
IV. Lifestyle App
Now, this is a type of patient application that is useful in maintaining a healthy diet and following a healthy routine. Such an application takes care of all fitness, nutrition, and exercise needs. Moreover, it also teaches users how to maintain a healthy diet and follow a diet plan to lead a more active lifestyle.
Users are also notified of the exercises they need to do to remain healthy, and the app does all the checking on their behalf to tailor workouts.
V. Diet and Nutrition App
There are dedicated applications for diet and nutrition like Fooducate, Lifesum, and others. These applications encourage users to maintain a regular, well-balanced diet while keeping tabs on their eating patterns.
Your healthcare app development plan should integrate reminders, meal planning, calorie calculators, food and health databases, and a slew of other useful features. All these will add value to users and keep them coming for more.
Looking for professional healthcare software with advanced features for your healthcare business?
Get a customized solution; tailored to your business needs.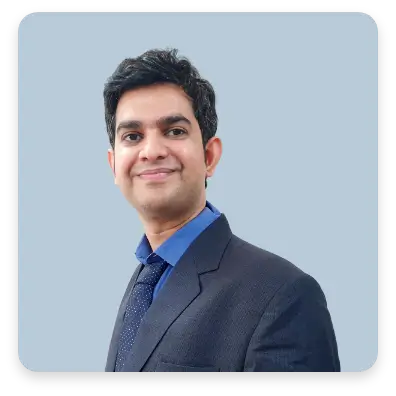 What Are the Examples of Successful Healthcare Apps?
There are a few standouts in healthcare app development that you may consider. These are some of the popular applications among the tens of thousands of healthcare applications available today that may help users better manage their health.
These applications offer greater control over health, from appointment scheduling to prescription reminders and access to patients' medical information.
This is a telehealth application with the potential to reduce the healthcare supply-demand gap.
Amwell is one of the most popular telehealth applications in the United States, powered by American Well. A patient uses the app to arrange a virtual urgent care appointment and it may immediately connect with a real doctor over a video call.
The pandemic has had people focus on boosting their immune system, overall health, and getting a good night's sleep. This often boils down to getting vitamin D.
Dminder is a dedicated, powerful app that helps users get the right amount of sleep. When it's time to get some sun, the app also notifies users to go outdoors based on location.
Doximity is one of the earliest and maybe the most successful medical social network applications. It claims to be the world's biggest network of healthcare workers.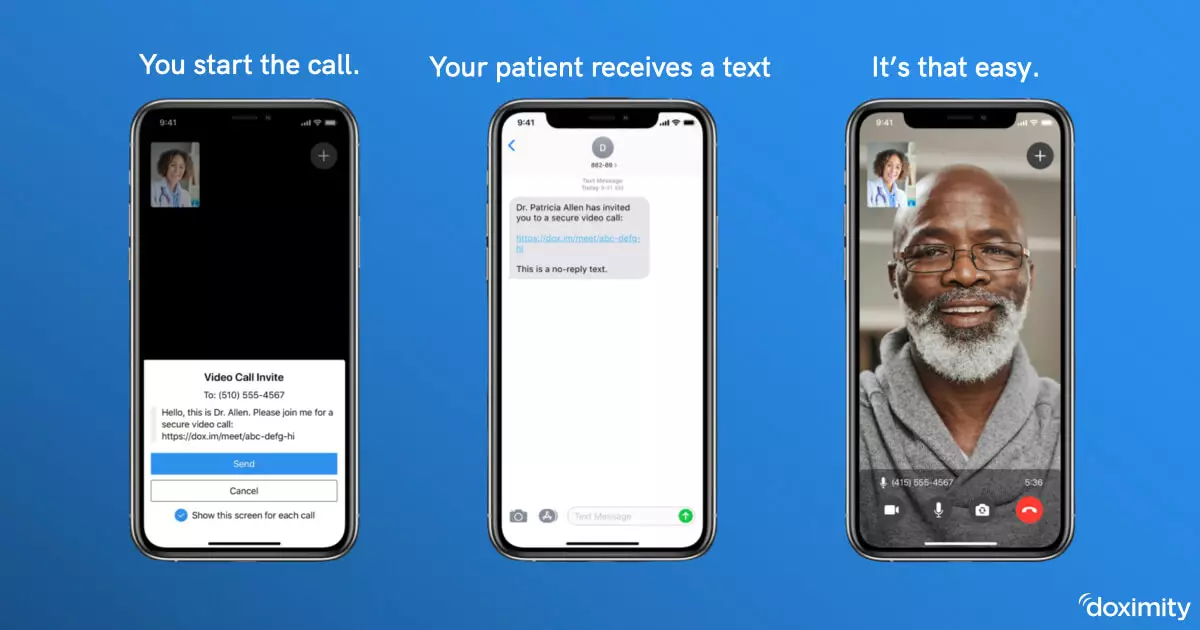 You can consider LinkedIn for doctors, while others have mentioned it as a trusted source of medical news, a way to keep track of one's residency rank, and even a chat app.
Epocrates is a trustworthy, comprehensive, easy-to-use resource for patients looking to learn more about drugs and medicine usage. This includes knowing about different drugs, their uses, dosages, side effects, precautions, interactions, and more.
Patients can use this application with information from one category (of drug or prescription) to be enlarged with a finger touch or simply navigate the connected keywords for other drugs.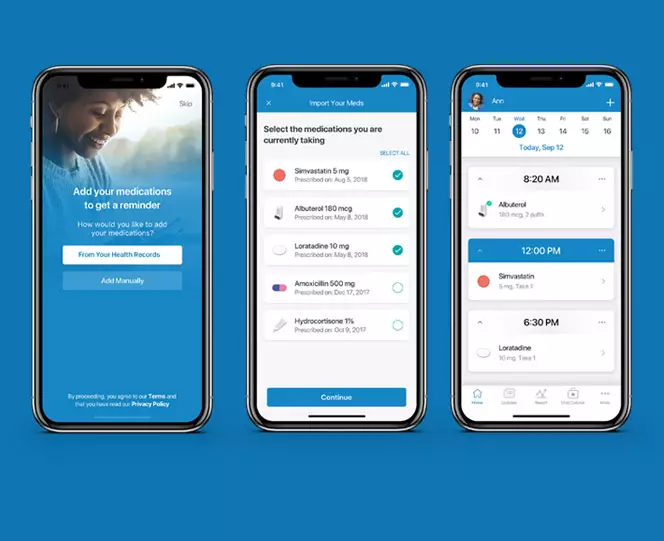 Medisafe is a mobile app that reminds users to take medication at the right time. You can consider this a "virtual pillbox" where time is important.
Also, it simplifies choosing the proper drug by providing thoughtful recommendations from the prescription information. This way, the adequate number of hours between the two doses is maintained.
7 Steps to Build a Healthcare App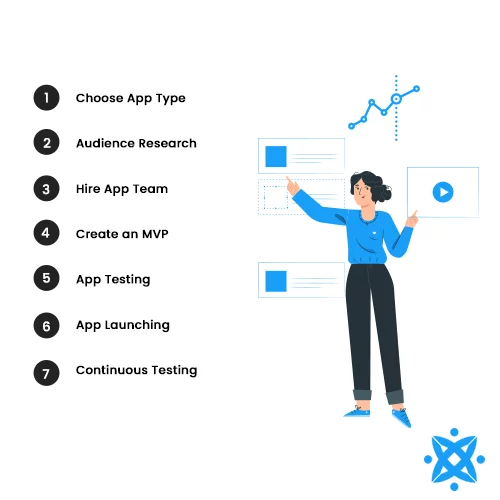 There are several mobile healthcare apps available on the market. Now, if you are looking for a unique healthcare application development, you need to add more value to users' lives.
Differentiating your mobile app from the rest of the market is necessary to set your app path in the right direction. You must undertake extensive market and competitor research to uncover gaps and challenges that your solution might answer.
This includes speaking with physicians, nurses, hospital management staff, patients, and other stakeholders in the healthcare industry.
Here are some of the key steps involved in undertaking a healthcare application development business.
Step #1: Decide on type of app
It's easy to see that today's mobile healthcare applications are geared at three groups: patients, healthcare workers and administrators.
For doctors, you have —
Patient appointment scheduling with calendars and reminders,
Medical calculators,
Quick access to pharmaceutical database,
Online communication and training modules to connect with colleagues for consultations.
Such applications make doctors' jobs easy, efficient, and more transparent.
For patients, it offers —
Weight loss apps,
Medical reference book,
Symptom checker,
Fitness training,
Reminders and notifications for medicines,
Fast access to doctors in case of emergency,
Telehealth option for remote communication with doctors.
Step #2: Audience Research
Creating a mobile app is not a one-off job. You need to focus on learning about your app's potential customers in the early phases of your study. This stage of healthcare app development will involve your business diving deep into specifics of what users expect.
❔ For this, you can ask the following questions:
1. Do I know where my prospective users hang out?
2. In terms of demographics, where do they fall on the spectrum?
3. What are the preferences of my prospective users?
4. What do they want to achieve in terms of physical and mental well-being?
5. Are they afflicted with any kind of debilitating condition?
6. Do they have any special equipment?
The first step in creating a product for a certain market is defining a target audience. When your app does not have the right product-market fit, you risk losing interest from potential customers.
Step #3: Hire app development team
Now, this is where you can make a significant difference. A team having experience providing healthcare mobile app development services is necessary to drive an app's success.
Make your concept a reality now that you clearly understand your target market and the issue you want your app to tackle. Not every team can handle the healthcare app development project. Therefore, a team of experienced developers, designers, and QA testers should be a part of your project.
Get project roadmap, list of core features, and detailed estimation of your healthcare app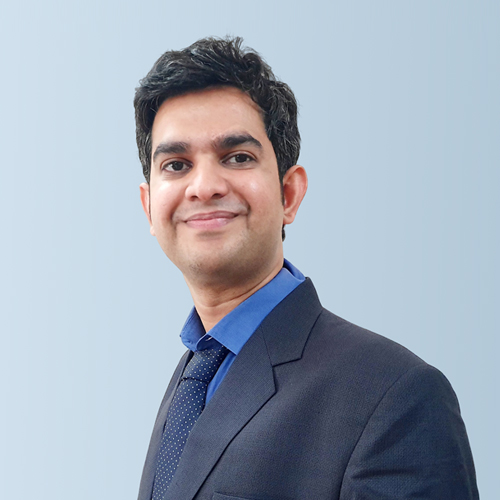 Time to discuss your idea with NDA in place
Therefore, it is not ideal to have a freelancer working on your healthcare application development. Instead, hire app developers who can offer their knowledge, experience, and expertise to create a successful application.
Step #4: Create an MVP
Medical app development may be a pricey undertaking. Therefore, you need to have a minimum viable product (MVP) that helps identify the right path. Creating an MVP is always a good place to start your mHealth project, as the initial operational version of your app can help correct mistakes.
Also, the cost of MVP app development helps you save money and also cut the time to market by half, depending on the size and scope of the project. Test your products amongst the target group and fine-tune the required functionalities before putting an app on the app store.
Step #5: Healthcare app testing
Once you have the team in place, you can have the healthcare app developed promptly. Also, it is always a good idea to test your app before launching. The application testing is an important phase where you can check how the selected technology stack works coupled with access to all the information you need at your fingertips.
You also can build your app at once and have it checked at your end in its final shape. This is crucial because when you hire a dedicated healthcare app development team, they will be working to turn your health app concept into a reality by dealing with the app's architecture and client communication, among other things.
Step #6: Launching
Once you have created a healthcare application, your next step is to distribute it to the targeted users. You may launch your mobile app on iOS App Store and Android's Play Store. This is where you can think of future upgrades, new features, etc.
Step #7: Continuous Testing
Keep in mind that when your mHealth application is released as quickly as possible, there are some chances of bugs and errors. Also, you may receive feedback from users, doctors, patients, etc., where you need to incorporate changes.
Therefore, fixing existing issues and enhancing your application is necessary so it doesn't put off your users. Once you have created a healthcare application, your next step is to distribute it to the targeted users.
You may launch it on Android's Play Store and iOS App Store. This is where you can think of future upgrades, new features, etc.
How Much Does it Cost to Develop a Healthcare Mobile App?
Many factors affect the cost to make an app for healthcare, but roughly, you can think of investing between $40,000 and $50,000.
There is a range of expenses associated with your app development project as you add AI, embed IoT, and use real-time features that can increase the cost ranging from $100,000 to $150,000.
Developing an application for a certain sector has a distinct set of obstacles. There are Pre-development, development, and post-development steps in creating a mobile healthcare application.
Therefore, getting a good estimate of the total cost will require you to estimate the cost of each phase of app development.
For the pre-build stage, you can consider the major costs in the following areas:
App Design – This involves the cost of designing your healthcare application that includes wireframes, UI, and prototype that demands the most time and money.
User Research & Testing – User research results heavily influence the way the app is created. You won't know what your consumers desire or how the app will address their issues until you do thorough research.
This phase will have you spend more on understanding your audience and testing the market.
Regulations & Compliance – Apps for mHealth must adhere to HIPAA regulations. Legal action and penalties range from $100 to $50,000 if you overlook this stage.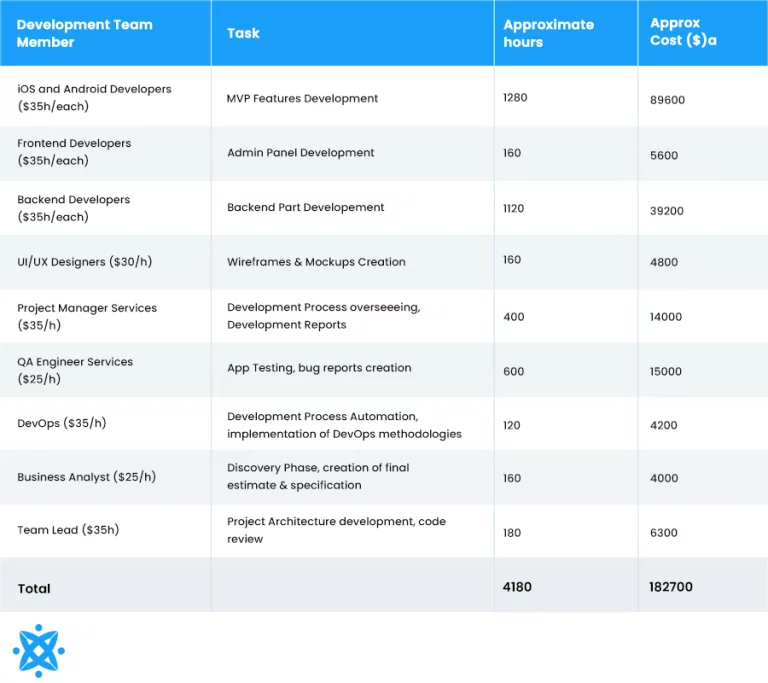 Remember, the cost of medical and healthcare application development is also influenced by the choice of platform (Android, iOS, Cross-Web [Flutter]) and the location of your bespoke mobile app development company.
In the US, an hourly rate for an app development firm is from $150 to $250, whereas an hourly rate for an app development company in Europe ranges from $85 to $150.
Benefits of Healthcare Application Development
Mobile apps for healthcare will soon become a necessity in a highly digital world. Such applications are gaining popularity recently and are changing the face of the healthcare industry.
You can expect more use of such applications as they offer doctors and patients lucrative benefits. Here are some of the key benefits of healthcare app development.
For Doctors
For Patients
1. Remote Access
Certain remote areas may lack basic medical services. But, with a mobile app, doctors can connect through mobile healthcare apps and provide prescriptions and other consultations. Also, quick access to patients' health records will mean faster resolution of any medical conditions.
1. Secure Communication
Patients have the guarantee of HIPAA-compliant encryption when sharing information. This means they can use mHealth applications as a centralized repository for patient medical data while safeguarding data and all communications with their physicians.
2. Reduced Cost
It's simpler for practitioners to save money by using healthcare apps that don't require manual effort. Also, they can cater to more patients without much footfall and thereby save on clinic-related expenses.
2. Appointment Scheduling
A patient may miss a doctor's appointment when one does not make it to the clinic. Healthcare applications make things convenient for patients using appointment scheduling applications as they may schedule appointments from their phones and get reminders at certain times of the day.
3. Easy to Share
Medical apps/health applications leverage intelligent wellness diagnostic techniques to reduce errors that might prove deadly to the patient. Doctors can perform efficient clinical screening where physicians can ensure that patients get the proper medication at the correct dosage. The mobile healthcare application uses sensors to map and record key health metrics accurately.
3. Easy to Share
Thanks to remote physician equipment, patients and healthcare practitioners may now easily communicate test results. It is simple for patients to upload their test results and pictures of symptoms to share securely with doctors.
4. Improved Productivity
It is easier and more efficient for doctors to solve difficulties since they may access healthcare applications on their tablets or mobile devices. It is also comfortable since they don't have to carry around a lot of papers. As a result, it boosts output and frees up time for other crucial tasks.
4. Single Repository
Using the healthcare app, patients can collect (doctor's prescriptions) and save all of their personal health information in one location. This makes it easier for medical personnel to avoid mistakes, allowing patients to verify and apply for their identification and insurance cards in one place.
5. Create new business models
Healthcare application development leverages referral pads to build patient relationships. A HIPAA-compliant smartphone app for cloud-based referral management replaces all traditional referral procedures, allowing physicians the necessary freedom to drive innovative recommendations that open new possibilities.
5. Recorded consultation
Patients can record meetings with doctors, especially if they have any disability or difficulty remembering. Patients may record and preserve audio messages with their doctors using healthcare applications.
Choosing Intelivita as your Healthcare App Development Partner
You have a lot of healthcare applications in the market but if you are looking to create a difference, then go for experts.
Intelivita has a team of healthcare application developers that have helped healthcare companies and providers to streamline their business with simplicity.
💡 For example, you can see how our team has worked to create FormAssist application — a fitness app with a personal guide to keep in shape. This has video-based training programs that help trainers create and share videos with clients.
Our experience with healthcare app development suggests that health apps should offer a compelling user experience.
Connect with our team of reliable experts for healthcare app development outsourcing and discuss your requirements.
Let us know if you're also interested in developing a healthcare app as a part of your business strategy and we will get it started with an NDA in place.
Here are some of the key reasons why you should consider hiring Intelivita for your healthcare app project:
Reason #1: Data Security
We provide unmatched data security to your healthcare application. We understand that it is a big responsibility to manage medical and operational data like patient outcomes, patient-generated health data, cost per patient, and critical patient information.
Our team ensures following HIPAA compliance and helps use data to derive insights that optimize the care delivery process, treatment efficiency and reduce complications.
Reason #2: Integration Standards
Integration standards are key to follow when it comes to implementing healthcare technology. Our team acknowledges HL7-FHIR as the most widely used interoperability standard for health level-7 2.x.
Also, our healthcare app developers are familiar with various industry standards, such as ANSI X12n 5010, NCPDP SCRIPT, DICOM, and HL7 v3 CDA, depending on the solution area they are working in.
Reason #3: Latest features
Provide your users with the latest, most important features that enhance their app usage experience. It will benefit both patients and caregivers as they can stay efficient and communicate easily with patients.
Here are some of the most important features to incorporate in a good mHealth app are the following:
Search feature,
Listings feature,
Booking feature,
Video Conferencing Features with Telemedicine,
AI and blockchain integration feature,
Medicinal record and calculation feature,
Messaging or chat feature,
Wearable technology trends.
Reason #4: Technology
The difference between a mediocre and the best healthcare mobile application is often the technology stack. You must use all available options to differentiate yourself from the competition and deliver real value to your users.
At Intelivita, we use various third-party technologies, services, and APIs integrated into your application. Using such a technology stack will speed up creating a mobile healthcare application and deliver a commendable user experience.
Technologies we provide: Blockchain, AI, IoT, VR, 3D videos, Healthcare gamification
APIs: Box API, Human API, BlueEHR, DrChrono API, etc.
Conclusion
As every industry is leveraging the digital shift, the healthcare sector is also taking strides in that same direction. However, quality healthcare services will require mobile app development teams to step into the shoes of doctors and patients to solve their problems.
If you are looking for such a team, end your search with us at Intelivita. Trust us for the experience in creating mobile healthcare applications that drive simplicity and great user experience.
Now that you are aware of everything related to healthcare application development, it is time to choose. This is the right time to jump into the new business with one sight set on future growth.
Be prepared to discuss your idea with a team of experts at Intelivita as we also put in place the NDA, which means your ideas remain secure with us.