How to Hire an App Developer (Step by Step Guide)
One of the statistics shows that the global mobile workforce is expected to reach 1.87 billion people by 2022. That's a whopping 42% of the total workforce in an organized sector. Indeed, mobile apps are now becoming a part of life that helps pay bills, watch films, order food, book shows, read books, remain focused and coordinated, and much more.
This is why many businesses from other industries are looking to break in. They begin with the idea of app development but often fall flat as they don't know how to hire an app developer.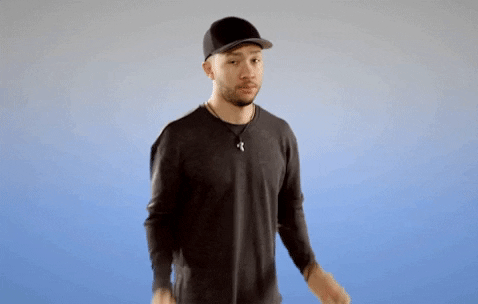 Apps are typically designed to help end-users quickly perform tasks for them and allow them to display their app presence to consumers. Creating a successful app is not easy, especially when you need the right team and do not know where to find app developers.
Begin with understanding the purpose of hiring and what sort of developers are required to create your app. This includes identifying whether you need a dedicated resource or a freelance developer for creating a mobile app.
Examine what features you are looking for in your application for the best. If you want your app to be monetized, you will find the one who worked on these ventures accordingly.
Step #1. App development goals
Start with doing extensive research related to your app at the very beginning before you resolve how to contact app developers. This includes the type of app and its revenue model – is it paid or free? A free app is fully free and, in the paid version, also provides unique features to those who pay for it.
You can go for a free app if you are new and want to build your roots with your audience, and you should prepare for monetization by providing in-app purchases after receiving good responses from the users.
You should be very specific about the product concept, design, and functionality when you want to build a mobile app. And then, you will be prepared to describe the same to your app developer and other partners. Draw simple templates and flowcharts for work processes, software functionality you may like, and final items you intend to accomplish with the mobile app, if possible.
Step #2. Knowing the type of app and platform for development
You must be specific on the type of app you want to make, whether you will design the app yourself or hiring app developers.
Since the app development process can get very complicated as it progresses without this clarification.
Are you looking to develop a simple app or a complex app?
Are you starting a new company with app development or looking to the extent of the current business? In such case, you'd want to look at a complete guide to outsource app development that help you decide the right path. Be specific about this as it will impact the cost to hire mobile app developers coupled with the projected time and budget for production you expect.
It is critical for the businesses to have clarity, and it would also help you analyze the timeframe that your project will take to be built and the budget that it will require in terms of the type of product development.
Step #3. Setting up the App Development Budget
The core of any application business lies in navigating how much it costs to hire an app developer? When you employ an app developer, you need to decide your budget, depending on your app development platform – iOS or Android.
You are strongly encouraged to provide an understanding of the production cost of the app. Once you know how to hire an app developer, it makes sense to set up the app development budget based on their experience and expertise.
Spend estimation is necessary as it helps you determine how much you need to invest in app development and what more is required from your end for its growth.
You need to be sure about your app type, specifications, app design, type of features, developers, among other criteria and choices, to decide on a budget. It is also necessary for the budget to be a little flexible, but the chances are that the cost would be much higher if you are too flexible. A balance needs to be maintained.
Step #4: Finding the app development resources
Whether you employ an individual developer or a full-service organization, you must make sure they are competent and trustworthy.
When you want to know how to hire a mobile app developer, ensure following the below-mentioned tips:
A. Do your Research
Before handing over your project to another, you must know the ins and outs of the industry. If you're new to the world of mobile app development, consult a few experts to understand how much it costs to hire an app developer.
Start with learning everything that goes into creating a successful mobile app – programming languages, how much it costs to create an app on average, best countries to find mobile app developers, etc. These things will help you select the right technology partner to address your project needs skillfully and within your budget reach.
B. Check app developers experience
Learn about your knowledge of designing apps. In specific, ask if you've created an app like yours previously? Knowing where they come from provides you with a sense of how much you can expect from them.
C. Examining expertise in communication
While communication is not the first thing you should look at, it is not essential to neglect this aspect. If your technology partner doesn't understand your requirements, they won't produce anything similar to your needs. And that's why it is essential to understand how well it is possible to express and comprehend your mobile app development vision.
D. Set straightforward standards
When you know how to contact app developers, ensure you reach out to them and set your specific expectations in the initial meeting. This will allow you to keep disputes at bay and speed up the development process.
E. Conducting through the interview
Whoever you're recruiting, interview them rigorously. If required, you can seek assistance from a professional on finding an app developer and setting up an interview once you get in touch. Aside from that, here are a few things you can consider before interacting with anyone.
In your initial meetings, get clarification on these critical areas. This way, you'll know whether or not hiring an iOS or Android developer suits your project.
References and prior evaluations
Industry-specific exposure
Niche expertise in any of the development department
Programming tools
Growth Method
Supervision of Programs
Communication
Step #5. Choose one between a Dedicated Resource and a Freelance Developer
Getting the precise answer on how to hire an app developer is tricky as all the different developers have sets of their pros and cons. Therefore, you must have an in-depth business understanding when out for hiring mobile app developers. Different factors can be used to decide, such as the level of competence, dedication, affordability and data security.
The level of expertise is the main thing to consider if you want to know how to hire a mobile app developer as they can come as a full-time dedicated resource and freelancer. The former will offer a more competent approach to growth that will help you under all circumstances.
If you hire freelance developers, you will have a package of skills because these developers have worked with multiple clients and covered various aspects of their job experience.
However, to be noted, in terms of their availability, freelance developers are minimal. They are not so accessible for last-minute changes or quick bug fixes. They should be hired for brief and time-sensitive duties. Otherwise, you should go for hiring dedicated mobile app developers.
Intelivita is leading mobile app development company based in USA & Canada. Check out our
cooperation with Microsoft
, we worked with Microsoft to create Art of Work 360-degree, a 3D virtual reality app.
Step #6. Consider time to build
Your app development time to market can play a crucial role in deciding the mobile app's success. No business wants to be deprived of leveraging the first-mover advantage. There is no doubt that the app market worldwide is 3.5 billion users, but once you know how to hire an app developer, try to quickly build the app that launches following the app market compliances.
Therefore, several startups look for an agile and robust team when hiring mobile app developers. They are all bound to follow a brief 3-step app development model, as mentioned in the below image.
Once you agree on the cost of hiring app developers and onboard a decent team, you are bound to get the final product delivery within two to three months.
Stage 1: Design and Mockup
Time Duration: 2-3 weeks
Stage 2: App Development and Testing
Time Duration: 5-7 Weeks
Stage 3: Submission >> Preparation and Submit to App Store
Time Duration: 1 to 2 Weeks
Things to consider when hiring app developers
Social: 1 -2 weeks for social media Integration
Design: Getting the out-of-box UI to gear up the app design process and tailoring the mobile application's look and feel.
Platform: Mobile app development for iOS will take more time than Android as there is more App Store compliance to be considered.
Creating a standard, standalone app with no internet or backend support will take anywhere around 2-3 months for the android app, while the one with a server backend may take 3-4 months. A highly customized and graphics-intensive mobile app for iOS and Android apps will take anywhere around 6 to 12 months.
Step #7: Contact developer or a company
You should know how to hire a mobile app developer while answering the core question of how to contact app developers. Because you need to contact them directly post app developers review and gauging the competitors.
By talking to them yourself, it will help you give proper judgment. You could inquire regarding their technology, user interface, and design skills, taking into account what you need.
When hiring a mobile app developer, try to go beyond the google reach of "hire mobile developers for near me" for the best results. You have to ensure that you know how to hire an app developer based on interviews and summaries, recruit them, and run a development sprint.
You can ensure that you find the exact skills in a developer that you're looking for. You should review their previous experience, projects, and referral to the customer before you look to employ a developer to build your app. After the interview process, you can discuss the terms from your end and theirs.
Conclusion
Creating a perfect mobile application is essential for your company's success and so is the way you take care of your app and the customers who reach you via the app. No matter how much does it cost to hire an app developer, a lot will depend on how your audience receives it.
As mentioned earlier, hiring mobile app developers and creating a dynamic app requires a rigorous process to follow coupled with expertise. Ideally, look for a team of software developers that include innovative UI/UX designers, including manual testers, a modern technology stack, and a team who can later test the app's code and solve any bugs.
Also, a mobile app development company sells out the full package instead of providing you with a single developer. Here, everyone in the team will do the job they are employed for, and the whole process is done smoothly.
This will help save costs and also involve more accountability amongst the mobile app developers.
Intelivita provides a robust team of mobile app developers that can take your project to the next level. Onboarding us would mean hiring mobile app developers who believe in your mobile app's potential to enable your idea with technical committees' right amount.
Here's us – a bunch of skilled individuals who gel with your team and blend in the expertise to make a mobile app a successful business project.
Looking to find the right team of mobile app developers in the USA & Canada? Your search ends right here – a blend of talent with experience.
Get Free App Consultation
Share your project ideas with us. With an out-of-the-box strategy, we shall help you build a truly innovative product to grow your business.
Latest Buzz
Sharing information-rich resources for businesses and technology enthusiasts with the latest industry advancements. Check out hot content to cool some of your curious nerves.
What will you do once you have the idea of creating an app for your business? It is natural to explore choices and decide whether to…
Flutter and React Native are the two most common cross-platform mobile application development frameworks available at the moment.
The critical thing to know about Flutter is that it's a developer-friendly alternative for cross-platform app development introduced by Google.