Are you a startup founder, an entrepreneur, or a tech executive that wants to hire talented developers?
If yes, then continue reading this article for nitty-gritty information on how to hire developers for startups.
In this article, you'll learn the following:
Things to consider before hiring developers for startups.
Steps to hiring developers.
Where to find developers.
Best practices for evaluating programmers to hire.
Benefits of hiring developers from India.
Let's take a dig into each of the points mentioned above:
What to Consider Before Hiring Developers
Before onboarding new developers, it's imperative to first define certain parameters for better understanding of your talent needs.
These parameters entail:
Your product type
Features in competitive solutions
Your value proposition
Your app's business model.
Define What You Want to Build
Before onboarding a talent, ask yourself: What type of solution am I developing? Do you need a mobile application, web app, or both?
For example, a digital solution that runs on both web and mobile require hybrid tools like Reach Native, Flutter, Xamarin, Ionic etc.
While Android-only app requires Android Studio, and Java.
Defining what you want to build is essential to opting for developers with in-depth expertise in a specific product type and not a one-size-fits-app programmer.
That is, if you need a robust iOS app, then you need to hire talent that specializes in iOS.
iOS and Android application development require different SDKs.
As such, they require a different skill set.
Analyze Your Competition and Their Products
Upon deciding on product type, identify existing solutions in your niche.
Once you've listed the similar products in your niche, write down:
Key features
Problems they solve
Their target users
Marketing strategy
Identify bottlenecks and pain-points in business model and software architecture.
Interview developers based on the above points.
Your ideal developer is one that understands required business model and can analyze your competitors technical framework.
Define Your Product's Value Proposition
You need three things to define your product's value composition:
Uniqueness
Identified benefits
Acceptability.
The aim of your solution is to bring real value to customer.
Share goals, vision, and mission with prospective developers to help them resonate with your perspectives and tailor the solution to the expectations of your product's consumers.
Your App's Business Model
Create a rough draft of your solution's workflow as It aids to find programmers by detailing expected input on the project.
Additionally, draft a user journey detailing the expected engagement sequence to ensure developers work towards a fixed goal.
You should ask questions about features you need when you hire a developer for startup.
You'll also need to consider each programmers experience level.
For example, for junior level roles you can test for generic features like:
Contact
Notifications
Profile creation
Sign-up or Registration
From your features of interest, the ideal developers should be able to pinpoint the most ideal framework and tech stacks.
Lastly, share your ideal development roadmap during how to hire developers for startups.
Set timeline and budget before contacting a candidate for interviews.
Once you've sort out the above, the next step in how to hire developers for startups is beginning the hiring process.
Steps to Hiring Developers for Startups
Knowing how to find programmers for your startups require taking a series of sequential steps.
Here are ways to hire programmers:
Step #1: Define your Hiring Needs
Every startup is unique, and this includes the type of talents you need.
Why do you need to hire programmer for startup?
Do you need experts to develop your new idea or one to quickly develop your MVP?
Do you need iOS developer to launch your app to Apple store?
It's possible to have a team of programmers but lack rare talents to handle new tech stacks.
Why Hire From Us?
Wondering why you should hire from us? Discover the unmatched talent and expertise our team brings to help your startup thrive.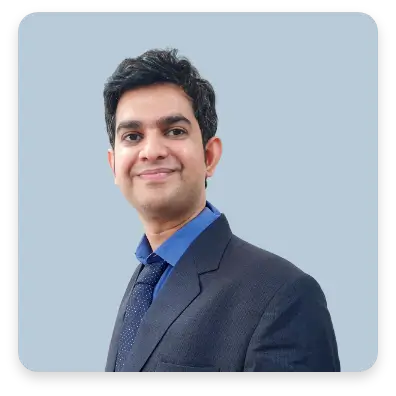 For example, outsourcing developers is a good option if you want talent with expertise in multiple projects.
Your requirements dictate the type of programmers you need. It provides insight into where to start a search and the cost to hire developers.
Step #2: Choose Your Most Ideal Team Type
There are four common team types to consider for hiring software developers in a startup.
These are:
In-house workforce
Freelancers
Local development agency
Offshore outsourced team.
Let's discuss each team type, and its pros and cons:
Team Type 1: In-house Developers
These are programmers hired directly by an organization to work on development, maintenance, and to provide technical support for its operations.
The hiring organization is expected to provide a great work environment, cater to workers' welfare, and has full control over their activities during stipulated work hours.
Here are the pros and cons of opting for this option:
Pros
Cons

Organizations have full control over user workflow.
Better understanding of project goals and expected deliverables.
They can quickly to make prompt changes.
They're readily available for collaboration, meetings, and brainstorming sessions.

They have lots of overhead costs.
Risk of legal litigation due to workers' negligence and errors.
You'll have to select from a limited expertise pool.
Recruiting top talents can be expensive and time-demanding.
Another team type to consider is freelancers. Before you hire freelance developers for startups, then you should consider their pros and cons.
Team Type 2: Freelancers
Freelancers are independent developers that work on a per-project basis.
That is, they take on different types of clients and are not employees of any organization.
According to Stack Overflow, about 11.2% of developers are freelancers. As such, it's a huge pool of talent to consider.
Let's discuss the pros and cons of this team type:
Pros
Cons

They have experience working on varying projects, as such can offer insights.
Workforce can be scaled at will without legal drawbacks.

They're unreliable and can ditch your project for a more beneficial one without notice.
Unwholesome data handling processes by freelancers increase the possibility of a breach.
Time zone barriers often lead to communication challenges.
Team Type 3: Local Development Team
A local development team is an agency of developers situated in your home country.
For example, a US-based startup outsourcing software development to a vendor in the same country.
As with other options, it has a range of pros and cons to consider:
Pros
Cons

Communication is smooth as both the startup and development team are in the same timezone.
Workforce flexibility and scalability.
Familiarity with local laws and regulations.

Talent pool is restricted to your country.
Expensive for startups in the USA, UK, Canada, Australia, and New Zealand.
Team Type 4: Offshore Software Development Agency
An offshore software development agency is a company that provides software development services from a location that is outside the client's country or region.
Startups hire offshore software development agencies because they're based in countries with lower labor costs, such as India, China, or Eastern Europe.
You can choose offshore agencies may also be chosen for their expertise in specific technologies, such as artificial intelligence, machine learning, or blockchain.
Here are the pros and cons of this team type:
Pros
Cons

Cost of hiring an offshore software development agency in India is 2x-3x cheaper than the US software development price.
Leads to faster turnaround time, as a collaborative effort between in-house developers and the offshore team can result in 24-hours software development.
Offers easy scalability.
Access to the global talent pool.
Access to rare talents that are scarce in your locality.

Language barriers and cultural differences can lead to miscommunication.
Possibility of a data breach due to the agency's unwholesome data-handling processes.
Minimal control over daily workflow.
Now that you know the team type to consider in how to hire developers for startups.
We'll discuss the next step, which is creating a budget.
Step #3: Create a Budget
Creating a budget is a crucial step in figuring out how to hire developers for your startup.
This is because hiring programmers for startups can be significant. As such, it's essential to understand the financial implications.
Some key factors to consider in creating a budget for hiring programmers for startups include:
Salaries and Benefits
Recruiting costs
Onboarding costs
Office space
Miscellaneous expenses.
Overall, the specificity of your budget depends on the factors above.
For example, recruiting cost, based on data from the Society of Human Resource Management (SHRM) averages nearly $4,700 per hire.
Also, the average asking rest for office space in New York is $80 per square foot. While office space in Los Angeles costs $46 per square foot.
Also, the cost to hire developers in India is 2x-3x cheaper than the price in the US, UK, or Canada.
Step #4: Draft a Job Description
This is a document outlining the responsibilities, requirements, and expectations of developers in your organization.
The job description provides details of the roles and clarity on what prospects should possess.
Level up your startup with our expert development team.

Act now to ensure your startup thrives in the competitive landscape.
Below are steps to draft a job description for a startup:
1. Determine the Role
What specific role are you hiring for? Do you need full-stack developers? Or you'd rather opt for a specialized developer?
Once you've identified the type of developer you need, identify the tasks and responsibilities associated with that role.
2. Outline Preferred Skillset and Qualifications
Identify the skills, education, and experience required for the role.
What programming language knowledge is required?
3. Provide Information on the Company's Values and Culture
Every startup has different sets of values and cultures.
Include this in your job description as it helps attract candidates who align with your corporate goals and values.
4. Describe their Day-to-Day Responsibilities
Write down details about their day-to-day tasks and responsibilities.
This helps the candidates understand their roles better.
5. Include Information about Benefits and Compensation
Highlight the perks, and earnings that come with the role. This should include salary, stock options, health benefits, and other attractions.
Summarily, a well-detailed job description attracts the right candidates, providing them clarity of roles, and expectations of both parties.
Another important step in how to hire developers for a startup is sourcing for your workforce. Let's dig in:
Step #5: Source for Developers
According to Statista, there are over 25 million developers in the world.
However, finding the right developer to hire in 2023 is still a huge challenge.
This step involves identifying platforms where to find programmers.
These include:
Hackathons and developer events
Job boards and platforms
Freelancing sites
Referrals
Social media etc.
We'll discuss more of the section "Where to Find Developers for Startups"
Step #6: Shortlist Candidate
Once you've found developers, screen them to identify those that meet your basic qualification and requirements.
Based on results from initial interviews, the startup then narrows down its list of candidates for the next interview phase.
Step #7: Sign With an Outsourcing Agency
Signing with an outsourcing agency can be one of the steps in how to hire developers for startups.
However, it is not necessarily a requirement.
An outsourcing agency has the talent to handle all your technical tasks, allowing you to focus on more business-centric activities like marketing, etc.
This removes the burden of hiring, interviewing, and onboarding programmers.
The process here entails:
Researching and selecting an outsourcing agency
Discuss project requirements and expectations with the vendor
Sign a contract and agree on payment terms
Supervise the project.
Albeit discussed succinctly, this is a pretty lengthy process that requires more knowledge.
To know more, read this article on app development outsourcing.
Step #8: Onboard New Developers
Onboarding developers is an act of introducing new programmers to your organization; helping to familiarize them with the company culture, and responsibilities.
Onboards start from the moment a new developer accepts to work in your company.
Here are some key onboarding steps:
Orientation. Provide new developers with an overview of your organization's vision, culture, and mission. Introduce the developers to other team members in case of in-house hiring.

But for freelancing and offshore development outsourcing, then you'll need to introduce developers to the management team.
Set expectations. Set clear expectations for developers regarding key performance metrics, deadlines, and targets.
Training and development. You'll need to train developers in the company's workflow, and technologies.

For this, you can provide online training guides, mentorship programs, and regular check-ins.
Integration. Integrate new programmers into your company culture.

You can do this by scheduling team-building activities, encouraging them to attend company events, and offering socialization opportunities.
Where to Find Developers for Startups
A popular question among startup founders is: how do I find developers for my startup?
Common places to find developers for startups are:
Where to Find Developers
Description
Online meetups
Online meetups are virtual meetings held on the Internet.

Examples are the Tri-tech career summit, Women-in-tech London, Tech Circus, etc.

Coworking spaces
Coworking spaces are environments where tech experts come together to work independently.

They're a great place to connect with developers.

Hackathons
Hackathons are events where people engage in collaborative engineering over a short period. Usually within 24 to 48 hours.

This is also called competitive programming or codefest.

Job boards
You can connect with developers on job boards like Indeed, LinkedIn, Glassdoor, etc.
Social media
Social media developer groups offer a great way to connect with programmers.

For example, you can join open groups on Facebook, WhatsApp, etc.

Freelance platforms
These are platforms where freelancers register to get gigs.

You can find tech talents on platforms like Upwork, Fiverr, Freelancers, etc.
Now that you know where to find developers for startups, let's consider some helpful practices you should consider.
Best Practices for Evaluating Developers
Evaluating the capacity can be pretty tricky for both technical and non-technical founders.
As such, we'll provide you with some help cost-effectively hire top talents Portfolio
Experienced candidates will have a work portfolio to showcase. This should include open-source contributions, Stack Overflow, GitHub, and other side projects.
A developer's Stack Overflow reputation depends on upvotes to answers, bounty hunting, and accepted answers.
Check through the complexity of their past projects as it provides a sneak peek into their skillset and experience.
Tip 1: Coding Assessment
You can't be confident of a candidate simply based on what they tell you. You should shortlist them for a coding assessment interview.
Validate developers on the following:
Data structures and algorithms
Framework and language-specific challenges
Open-ended system design challenges.
This assessment test should aim to screen candidates per job-related skills.
Frustrated with Finding Quality Developers for Your Startup?
Contact our team of seasoned professionals to access our network of top-tier developers and ensure the success of your development projects.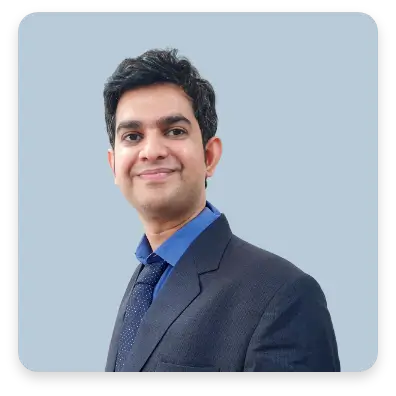 Tip 2: Pair Programming Interview
This is a live coding exercise where the developer codes on an online shared IDE, in the interviewer's presence.
The hiring manager articulates the problem and observes the interviewee write codes to solve it.
This process filters out unqualified candidates, and tests real-world coding logic, and communication skills.
Now that you know all intricacies of hiring developers for startups.
You're probably considering hiring an offshore software development agency as they'll help to cut the chase and cost-effectively hire top talents.
One of the most noteworthy destinations for offshore developer hiring is India, and there are good reasons for that.
Why Hire Developer from India?
Here are some statistical insights into the tech industry in India:
There are over 5 million developers in India.
India is poised to have the world's largest app developers base by 2024.
The median annual salaries for developers around the globe is 3.5 times more than in India. 10x more in the US.
The Indian IT industry makes up 19% of total global IT spending.
What's more? Let's discuss some reasons to hire developers from India:
Reason 1: India Developers are Cost Effective to Hire
IT spend of companies in the US decreases by over 20% by offshoring custom software development to India.
Bangalore, the most expensive IT hub in India, is 140% cheaper than the cost of development in India.
It is even significantly cheaper when you outsource to agencies in Noida, Hyderabad, Pune, Ahmedabad, etc.
India vendors are usually transparent, without hidden charges or contract overburdens.
Reason 2: Large Pool of Tech Talents
Based on a report from Evan Data Corporation, 12% of the world's software developer population are residents of India.
Progressive Policy Institute also predicted that India has the largest tech talent growth rate at 39%.
With this growth rate, India will have the largest pool of software developers by 2024.
Reason 3: Availability of Rare Skillset
India ranks as the second position for the top most promising sources of global innovation.
India-based programmers have rare expertise in Data Analytics, Machine Learning, SaaS development, Artificial intelligence, and many more.
Research by GILD suggests that Indian coders perform better in Math and Logic than American developers.
Ready to Hire a Top Talent at a Cost-Effective Price?
Knowing how to hire developers for startups is only a piece of the puzzle, finding available top talents to join your organization at a cost-effective rate.
At Intelivita, we're always available to outsource top-of-the-class developers to startups and large-scale enterprises in every part of the world.
Check through our project portfolio, case studies, and reviews on Clutch for a sneak peek of our developer's expertise.