The food delivery business helps existing restaurants reach out to those customers who could not make their way into the restaurant.
Did you know that the food delivery industry soared from 7 billion in 2020 to $126.91 billion in 2021 at a compound annual growth rate (CAGR) of 10.3%?
If you are looking to start a food delivery business, this is the right time.
During the pandemic period, the food delivery company is witnessing enormous growth, making the competition stiffer. You cannot match or outperform your competition by manually conducting online food operations.
You should have a distinctive custom food delivery app development solution to enable your firm to stand out in the competitive industry. This means you need an app that drives more innovation, offers faster services, targets a different set of audience, and provides seamless UX/UI.
As an entrepreneur, you can often pivot resources to make a food delivery app. Here, you need to think of ways to make your food delivery app stand out amongst the rest.
Starting a new food delivery app business helps you tap various advantages, including discounts from restaurants, leveraging loyalty points, and providing quick access to menus.
But, there are many food delivery alternatives which can help you match and increase the demand for online food delivery.
Ubereats, Zomato, and GrubHub dominate the sector in different nations, although they haven't established themselves as niche players. Therefore, you need to explore different food delivery ideas and find prospects that work wonders.
This blog discusses the food delivery ideas to consider apart from a normal restaurant food delivery.
This could be related to dedicating the business solely to healthy food products, homemade meals, dairy products, vegan food, etc. The list is endless and you as an entrepreneur can mix and match any of the ideas to craft an app for your business.
Looking to get started with an intuitive food delivery application?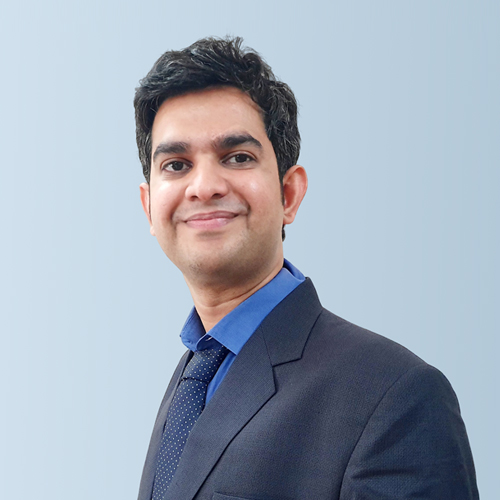 Connect with experts at Intelivita to discuss your app idea.
Ideas For Food Delivery Business In 2023
Since the COVID-19 epidemic has raised the demand for food delivery, you are likely to appeal to a wide target group.
Now is the time to take advantage of the meal delivery business explosion. Starting up a food delivery business would indeed need some food for thought.
But don't worry, we've got you covered with some brilliant ideas to start brainstorming further.
Here, let's check it out!
1. Healthy Meals Delivery
People in large numbers prioritize their health. They know how important it is to consume a healthy meal, especially since a pandemic where nutritionists and doctors weighed it down to immunity.
You can look into delivering food items that focus on the health aspects of the customers — for instance, fruit salads, vegetable bowls, healthy substitutes for regular meals and much more.
Also, you can think of implementing a subscription model that will go a long way. Here, you can funnel down the food delivery to gym enthusiasts who are particular about every calorie they consume.
Gather data to prepare the base and recommend products accordingly. Keep a dietician on track through collaboration and review recommendations at least every week.
Share fitness tips and guarantee freshness on every delivery to drive comprehensive, healthy meal food delivery ideas.
2. Homemade Food Delivery
Locals remain isolated even though they invest equal efforts to prepare and deliver meals to people in the surrounding areas. As an entrepreneur, you can tap into this resource and also provide a way for locals to earn money.
You can create a food delivery app that provides homemade food to college students, working professionals, or old age people. A dedicated homemade food delivery business takes away a load of delivering meals to customers.
Create a homemade food delivery app that relays the food orders from the home kitchen to the customer.
Meal delivery is a challenging market to penetrate. Low cost and timely delivery will make a mark when competing with branded restaurants. The food can be delivered to patients as well, an approach that was widely adopted during the Covid-19 pandemic as home-cooked meals are safe and can be customized.
Also, this one is a good idea for homemakers and local tiffin providers to grab this business opportunity and drive personal growth.
3. Daily Essential Delivery
For the most part, individuals were used to getting their daily necessities online due to the Covid-19 lockdown. This change has redefined the way buyers use this app even after the lockdown restrictions are lifted.
Take your food delivery business app to new heights by delivering a top-of-the-line app for ordering daily essentials.
You may incorporate order scheduling, booking, and online payment features in the daily essential items booking app. Make your app more robust and user-friendly by doing this.
The market can be tapped by leveraging the momentum that it has gained over time amid the pandemic. You can roll out discounts and offers at the initial stage that act as a milestone for a couple of years or until you reach breakeven.
4. Event Food Delivery
Caterers have clouded over the segment, but they continue to suffer from the problem of logistics. Caterers need to carry all their equipment and raw material to different locations.
Here, your app can come to the rescue and be the 'uber for caterers by providing customers with on-demand event food delivery.
Services centre around large gatherings with the question if it is possible to deliver food for so many people. Entrepreneurs who practically answer the questions would be the ones to tap into the market first.
Allotting caterers a cloud kitchen and enabling customers to focus only on hosting the party is a part of the solution.
What comes as a benefit is that customers can go through different caterers to review their menu. The one to offer the best package gets the order, and the startup delivers that food.
5. Frozen Food Delivery Service
Demand for frozen food items is mainly driven in Asia, Europe, and the Middle East. According to estimates, these regions hold a large market to capture, enabling entrepreneurs to generate roughly $380.5 billion by 2027.
You can consider items like potatoes, seafood, ready-to-cook meals, and vegetables. Your target market can be working adults in the metros or university students.
Also, you can customize your frozen food delivery items for more nuclear families that would leave old adults on their own.
Online frozen food delivery apps would give users a rather quick yet tasty meal without spending hours cooking it and exhausting themselves. Other items added to the portfolio could have lower fat, calorie, and salt as ingredients.
Mobile devices are the major sources of the majority of the order. Therefore, have a team of developers equipped with the right technology and tools who help you with creating a mobile application.
6. Food Delivery For Pets
If humans can crave an outside taste, then so can their pets. And this is where you can have another idea for the food delivery app business — pet food. You can start a food delivery app with a specialized niche in pet food delivery applications.
Pet owners don't need to squander hunting for that same meal their pets enjoy with such an app. Instead, people may get it online, fast and easy.
From 2021 to 2028, the worldwide pet food kit delivery service market is predicted to increase at a CAGR of 15.3% from its 2020 valuation of USD 1.67 billion. Use your app to collect data at the time of registration about the breed and health of the pet. Based on the information, you can recommend what would be best for the pet.
Allow owners to apply additional filters and place the order. Products could range from biscuits to processed food products for immediate consumption.
Get ready to turn your food delivery app idea into reality
Speak with food delivery app experts and get started.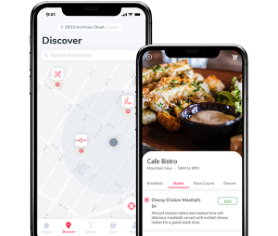 7. Fruits And Vegetables
The market is long overdue for someone to enter and capture. And your app could be the one. Despite many vendors visiting residential locations and markets being set up, customers look for a solution that can directly bring the raw fruits and vegetables to their doorsteps.
Your fruit and vegetable delivery app needs to overcome the challenge of storing and delivering fruits and vegetables on time.
Their freshness fades away with time, and if they are delivered in a pale state, customers are quick to ask for a refund. On the bright side, the profit margins are huge, and if you can provide your customers with quality fruits and veggies on time, they are bound to come back again.
Here, a food delivery app development company will help you with the technical aspects. Other areas would require additional care and investments before launching the food delivery business idea.
8. Milk And Dairy
Milk and dairy products are necessities for every household. The supply never stops and the quantity goes in larger numbers. Plus, both are required by customers every day.
A smaller profit margin has kept many entrepreneurs away without realizing that the segment is more profitable than one can estimate.
Customers demand easy access and timely delivery of milk and dairy products. The tone is similar to other business ideas, which makes it an underdog.
Families have a busy schedule to run. Anyone who eliminates the hustle is surely to get a reward. Dedicate an entire section to those who are lactose intolerant. Brands develop products specifically for them; however, stores rarely identify that as an opportunity to sell the product.
9. Restaurant Meal Delivery Business
An app that makes it easy for restaurants to manage orders and serve their clients is essential if you want to compete in this highly competitive market. Creating such an app will increase sales, reduce costs, and reach a broader market.
You can create an application for restaurant food delivery and expand your reach to a wider range of patrons by delivering food at their doorstep. The more restaurants you can add to your app, the better it will function for you and your consumers.
An app will let users explore the restaurant menu and try out a wide range of cuisines by blending in orders from different restaurants.
You can drive higher ROI with a mobile app for restaurant food delivery by leveraging the wider reach and providing seamless order management to restaurants.
Final Words
Two more ideas that food delivery startups can consider in 2023 are tapping into the bakery market, especially the one made at home, and listing deals & coupons for different restaurants.
The former is more directly related to the category while the latter acts as a support for the industry. It can still be coupled with the service of delivering food to customers.
Let the overall objective allow making connections and marketing brands on the platform. This will serve a long-term aim of sustaining the market.