Introduction
A website is a fundamental part of any business.
It's how you market yourself to customers, it's how you hold information about your company and services, and it's how people find you.
But with so many options, it can be hard to know where to start when creating your site.
That's why we'll break down the costs associated with creating a website in 2023 and give tips on what to look for when deciding what features are most important!
What is the Average Cost to Make a Website in 2023?
The average cost to make a website in 2023 is between $3000 and $300,000.
Many factors influence the cost of website development, depending on the complexity of the website development, the average cost will be:
Informational or Small Business Website (8-16 pages) – $3,000 – $8,000
Corporate Website (25-75 pages) – $10,000 – $16,000
eCommerce Website (100-1000 products) – $20,000 – $40,000
Website Application (20-2000 pages) – $15,000 – $75,000+
That's a pretty wide range! It varies because so many variables can affect your project's price.
What kind of website? Do you need e-commerce capabilities? This could affect the price by thousands or tens of thousands of dollars.
Is the project being done by a freelancer or an agency? Freelancers charge less than agencies for projects with similar scopes and timelines.
Is there customization involved in your project? Customization generally increases costs because more time must be spent on creating custom graphics instead of pre-made ones.
Intelivita offers high-quality web development services to enable enhanced user experience and unique functionality for your business.

So, if you are looking to stay ahead in the market with a high-end web development solution, get in touch with our experts.
The Type of Website will Affect the Cost
The type of your website will affect the cost, as well. For example, a simple or minimalist design will be cheaper than a highly-customized and complex one.
Similarly, if you need more functionality on your websites, such as eCommerce integration or API integrations, it will increase the price tag too.
The number of pages is another factor that affects the cost of creating a website. The more pages you have on your site, the higher the investment required to build it out so that no matter what page users land on, they see something that looks cohesive with other parts of their site (and not like an afterthought).
Lastly, images and media are another important consideration since they take up space in databases, which increases hosting costs over time, and they require server resources during uploading/downloading processes.
If not enough resources are allocated to these tasks, it can eat away at server performance (usually not an issue unless there's heavy usage).
It's also important to remember that the final price will depend on how much work you're willing or able to do yourself.
For example, if you have all of your content ready and just need someone else to build out each page, that might be cheaper than having someone create every aspect of your website from scratch.
Comparing the Cost of Hiring In-house, a Freelancer, & an Agency
When it comes to website creation, you have three main options: hiring in-house, working with freelancers, or going with an agency.
Ready for the next level in website development?
Our team of expert web developers is ready to help! Get your free cost estimation.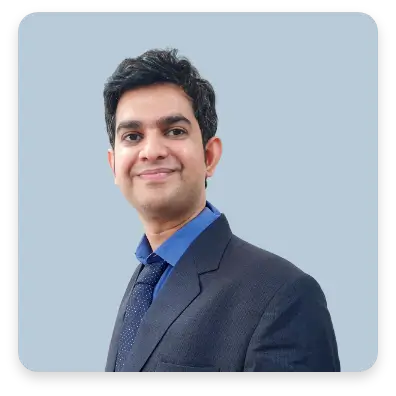 Let's compare the pros and cons of each option to help you decide which is best for you.
In-house
Pros
Cons

You have more control over the project since you work directly with the team.
You can build a long-term relationship with the team, which can benefit future projects.

It's more expensive since you have to pay salaries and benefits.
You need more than one person on the team to get the job done, which can be challenging to manage.
Freelancers
Pros
Cons

They're often more affordable than in-house or agency options.
They can be a good option for small projects.

They lack the resources of a larger team, limiting what they can do.
It can be harder to build a long-term relationship with a freelancer.
Agency
Pros
Cons

Agencies have the experience and resources to handle more complicated projects.
They can be a good option if you're on a tight deadline.

They're often more expensive than in-house or freelancer options.
You have less control over the project since you're working with a third party.
What Factors Have the Most Significant Impact on the Cost of Making a Website?
The cost of building a website depends on the following factors:
| | |
| --- | --- |
| Factors | Description |
| Number of pages | More pages mean more time and money to build. If you want to add new pages later, it will also cost you more. |
| Number of images | Images are like the soul of your site, but they can slow down your website performance if not optimized correctly. |
| Custom features | If your project requires special features (e.g., Google Maps integration), additional development costs may apply depending on complexity and availability of components that support such customizations in custom WordPress themes (if applicable). |
| Integrations | Services such as Mailchimp require an API key which must be purchased separately from them before adding them into WordPress theme(s) / plugin(s) during the development process; this means increasing costs. |
| Complexity of the project | The more complex a project is, the more time it will take to complete, increasing the cost. |
| Number of developers | If one developer is working on your website, it will take longer than two developers working together. |
| Amount of time | The longer it takes to develop your website, the more expensive it will be. |
Numerous hidden costs are associated with making a website, many of which are often overlooked. The cost of website design, domains, and hosting are just a few more apparent costs. However, several other costs are often forgotten about or ignored.
The cost of content is one of the most often overlooked costs of making a website. Good quality content is essential for any website, yet it can be very costly to produce.
If you plan on having a website with regularly updated content, you will need to factor in the cost of hiring writers or paying for content creation software.
Struggling to Determine Your Website Development Cost?
Reach out to us for a personalized consultation and get clarity on your web development cost.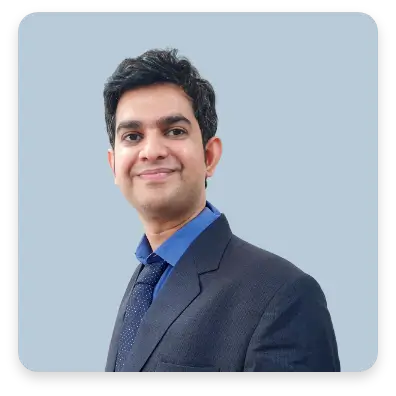 Another hidden cost of making a website is the cost of marketing. If you have the best website in the world, it will be worthless if nobody knows it exists.
You will need to invest time and money into marketing your website. This can include search engine optimization, social media marketing, and pay-per-click advertising.
Finally, you also need to factor in the cost of maintenance and updates. Even the best websites need to be kept up-to-date and maintained regularly. This can include security updates, software updates, and adding new features.
How to Choose the Right Team for Your Project
You can choose the right team for your project by ensuring they have experience in your industry and have previously done similar projects.
This advice is especially true if you work with a web design agency versus an individual freelancer.
A good team will also take time to understand your specific needs and goals and how those relate to their work process.
They'll also be able to work within your budget and help you accomplish more than just a simple website for your business (think: lead generation tools like live chat and eCommerce functionality).
A good team also understands that communication is critical: if there are any miscommunications or misunderstandings about what's expected of them, it's likely going to cost you more money down the road when changes need to be made—and possibly even more so if those changes require new development work from scratch!
Finally, choosing someone who gets along with you personally goes a long way towards a happy client-vendor relationship.
Conclusion
If you're considering making a website, there are so many options available that it can be hard to know where to start.
The good news is that the prices of these services have dropped dramatically over the past few years, making them affordable even for small businesses or individuals who want a simple site.
With so many different websites available at various price points, there's no doubt that there's an option for everyone!
Develop your website with Intelivita.

We'll create the best web solution for you, taking into account all your requirements.