Mobile apps have transformed the way we live! There is a mobile app for everything, from buying groceries to listening to music and binge-watching movies.
However, a significant aspect of mobile apps is the integration of innovations like Artificial intelligence, Machine Learning, and Natural Language Programming (NLP).
Take the example of Suki- an AI-based healthcare assistant. The tech startup has built an AI assistant for doctors known as the "Alexa for doctors." It acts as a voice assistant for healthcare professionals that can take notes during appointments and refer them on-demand.
Suki platform also provides an Application Programming Interface (API) for other healthcare startups to integrate the voice assistant.
Similarly, startups can transform their ideas into reality through mobile application integrations. However, custom API integrations need a mobile app development company with engineering excellence.
So, you need a reliable mobile application to transform ideas into functional business. Here are some benefits of mobile apps which you need to understand as an entrepreneur!
Craft a tailor-made, futuristic, and data-driven business app that captures the imagination of modern-day users by partnering for app development services.

We're one of the top mobile app development solution providers; Connect with our industry experts to access premium quality software products.
What Are The Benefits of Mobile Apps for Business?
1. Mobile Apps Aid Promotion and Offers Great Support
With great offers and promotions, you can build a mobile application for many prospective customers. Make sure you create an irresistible offer and notify through an app to enjoy the benefits of mobile apps for business.
The idea is to reach out to a large customer base with your offers through timely notifications and in-app pop-ups.
Such push notifications are a great way to start reaching out to the right people at the right time and that helps, especially when done in style. For example, push notifications with emojis have almost double opening rates than those without it.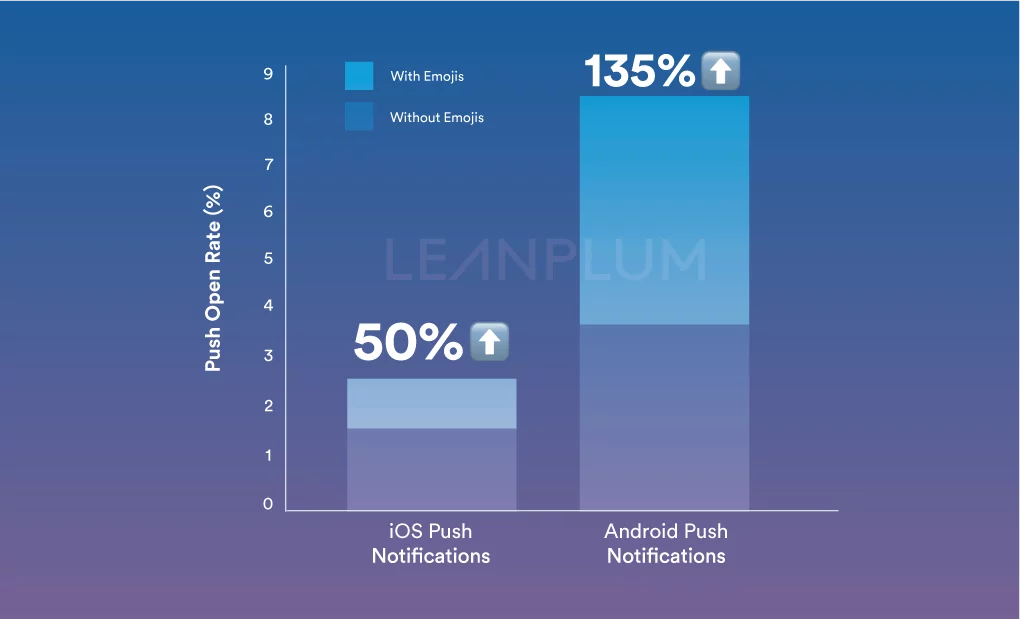 Source: Leanplum.com
The delivery system is the same in terms of how push notifications work, but there are differences in how they can be adapted.
Many times you'd want to offer support and its relevant updates to users. Rather than logging in and seeking for it, better give them the live updates and all the possible support on the mobile app to reap the advantages of mobile apps.
2. Value Addition Through Rewards/Loyalty Program
Businesses can't work in a silo. There's a definite amount of give and take involved in the business where the market responds to your offerings.
The key to running a successful business always boils down to providing meaningful experience to the customers.
The more you take care of your customers' convenience and requirements, the higher are your chances of succeeding. The key is to remain available for them as a way of enabling multiple touchpoints to cater to their needs.
One of the best ways to do so is to leverage mobile apps' advantages and run a loyalty program. With more consumers engaging with your business and your brand, the better the rewards they earn. Offer them to spend those on the products that they are already looking for.
For instance, consider how Taco introduced its loyalty program through an app a couple of years back. They did so by gamifying it and rewarding customers for repeat orders.
The app turned out to be a great success where it engaged its target group over social media by leveraging social media and app integration.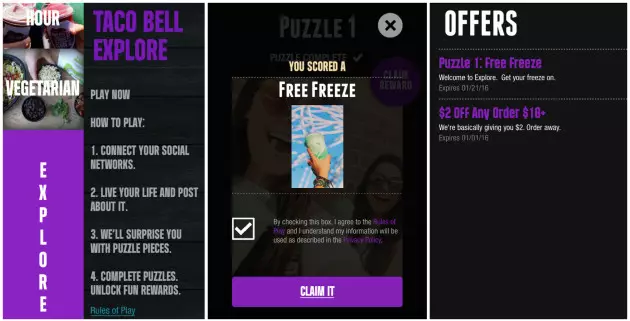 Image Source: hip2save
If you already have such a system – fantastic. You can integrate it into an app and question- what are the benefits of having a mobile app?
The whole process is aimed at instantly making data work to drive purchases and make yourself accessible. If you haven't opted for mobile app development for your business, now is the right time to get one.
3. Unlock the Power of Better Connection with Customers
Move beyond the personal, face-to-face communication between customers and sales executives. With changing times that have made social distancing as a new normal post-COVID-19, more customers will look forward to connecting to businesses online.
You can take the full advantage of a mobile app for your business by giving your customers a better point of contact. Imagine the power of having high-performance mobile devices at disposal for your business. Perhaps, this one is a definite game-changer in the coming times.
Second, the mobile app is not just a human being, prone to mood shifts and bad results. So you will also know that you are providing your customer with a robust mobile presence-an interface that aims to give them the best experience in testing, so deciding whether they want to purchase your product.
The vast majority of marketers see their apps as a means to improve customer service primarily. There are many purposes for which customers use mobile apps.
Take a look at the below image presenting the reasons for which they do.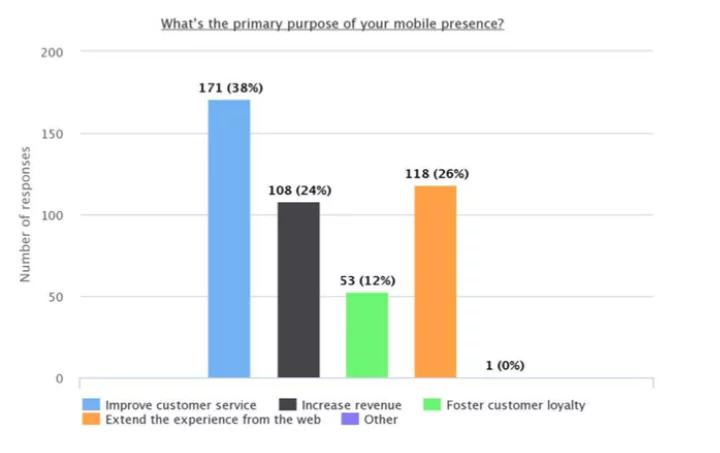 Source: Clutch.co
Make sure to keep your business available to your customers. And what can be better than building a mobile app for them and keeping your services just a few taps away?
They are anyway glued to their mobile phones, and allowing them to connect with you over a device is a great leap in customer connection.
Need high-end mobile app development from true experts?
Let's talk → We transform ideas into successful, powerful, and intuitive software products that people love to use.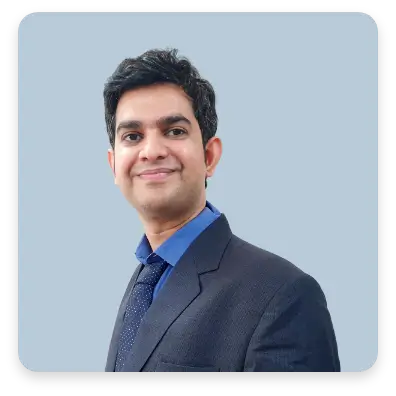 4. Driving High Engagement Levels
Having a high level of engagement with customers would first need you to reach out to them. There are many benefits of mobile apps for business and one of the significant advantages is that of affordable reach.
Connecting to potential customers was once an expensive affair, like advertisements on hoardings and newspapers and that too with an expiry date. The story is different now with mobile apps in the market.
The key is to get as much closer as possible to your current and prospective clients and offer them a place to engage with your brand meaningfully.
Having a mobile app for your business would mean:
Ensuring 24/7 visibility to potential and current customers.

Seamless usability with quick options to push for transactions. 

Enabling payment options for in-app purchases.

Offering effective support services with instant messaging options.
Make sure to beef up the engagement levels coupled with the social features as advantages of mobile apps for business more can unlock the following;
Easy social media integration and logging in. 

Offering in-app messaging services

Enabling customers to assign their Favourites for products they like.

Providing a place for customers to connect through reviews and comments.
Ensure unlocking all the advantages of mobile apps by customizing its features according to the target audience. Consider how a user interacts with the mobile app, understand their preferences, and see how the user engagement shapes up.
Leverage the custom mobile app development option as your businesses will improve gradually with more users interacting through an app.
5. Personalized Marketing Advantage
Mobile applications allow businesses to provide a personalized experience that helps improve association, loyalty, and retention. As a result, personalization has become the new norm for branding.
According to Statista, 33% of the United States and United Kingdom marketers spent more than half of their marketing budget on personalization.
So, how does mobile application help in personalized marketing?
Mobile applications provide interactive features that enable users to personalize services and products. For example, eCommerce apps can integrate Artificial Intelligence algorithms to allow customizations.
A fine example of such integration is Amazon's recommendation engine. Similarly, you can incorporate Augmented Reality (AR) to improve personalization.
Personalized content, features, and engagement activities can allow organizations to boost branding awareness. Further mobile applications can also help increase conversions.
6. Improved Conversions Per Interactions
What makes mobile applications a traffic puller? According to Google, 51% of smartphone users will use a brand's mobile application to make a purchase. With the increased usage of smartphones, ignoring mobile apps is not an option.
Mobile applications allow organizations to convert each interaction into desirable action. The conversion rate for mobile apps is more than 2% which is higher than many other marketing channels. What makes mobile applications a conversion tool is their ability to engage users.
In addition, the native capabilities and ease of access allow businesses to target multiple buyer personas.
Intelivita's Mobile App Development Approach
Startups can leverage mobile apps to provide value to their customers with on-demand features. Intelivita is at the forefront of mobile application development with on-demand expertise powering several entrepreneurs to transform their ideas into reality.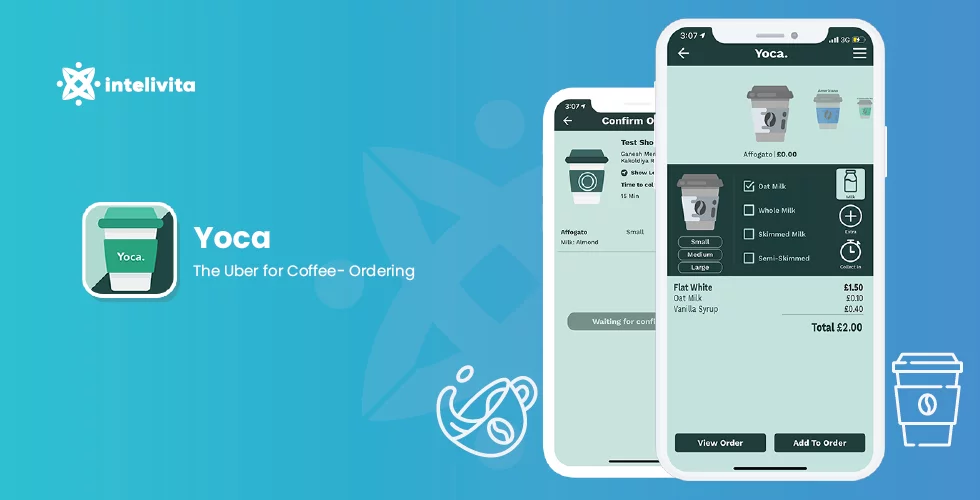 Take an example of the famous "Uber for Coffee"- Yoca! There is no denying that everyone loves their fair share of caffeine.
However, getting your coffee on the go may not be easy in rush hour. Yoca is the answer to all your coffee ordering troubles. It makes ordering coffee as easy as hailing a taxi.
Intelivita helped Yoca with innovative and reliable mobile app development. Our engineers create a robust architecture to cope with customer needs and peak loads.
Innovative features like real-time notifications, order management for coffee houses, and user order tracking helped Yoca grow.
So, are you looking for an on-demand food delivery mobile app? Then, Intelivita is an ideal choice. Just call us, and we will deliver an enhanced user experience for your apps.
There's an increase in app installations by 166% amidst the pandemic. Prepare to leverage the growing mobile market. Wait no further!