Augmented Reality in eCommerce is arguably the most effective tool for improving sales and user experience in online shopping.
It is considered by many, especially e-commerce business owners, as a revolutionary solution that will give online shopping the decisive edge over physical brick-and-mortar stores.
Thinking of investing in Augmented Reality for eCommerce business? If yes, then continue reading this article to learn the following:
Statistics on AR in eCommerce,
Benefits of Augmented Reality,
Examples of Augmented Reality in e-commerce,
And more!
Let's break it down:
📊 Statistics on Augmented Reality in eCommerce
These statistics are curated to provide you with factual evidence of the benefits of AR and its growth rate:
What's next?
Let's discuss the core aspect of the article, which is AR benefits to e-commerce.
The Benefits of Augmented Reality in Online Shopping
Augmented Reality is a technology that prototypes real-life experiences, allowing users to have a reality-like feel and look of a product through advanced imaging.
This tech innovation offers an array of benefits entailing:
Benefit 1: Augmented Reality Improves Conversion and Sales
The extent to which Augmented Reality impacts sales varies with factors like target audience, product niche, implementation, etc.
However, overwhelming evidence suggests that Augmented Reality improves online sales by adequately portraying a product, thereby increasing their confidence to purchase.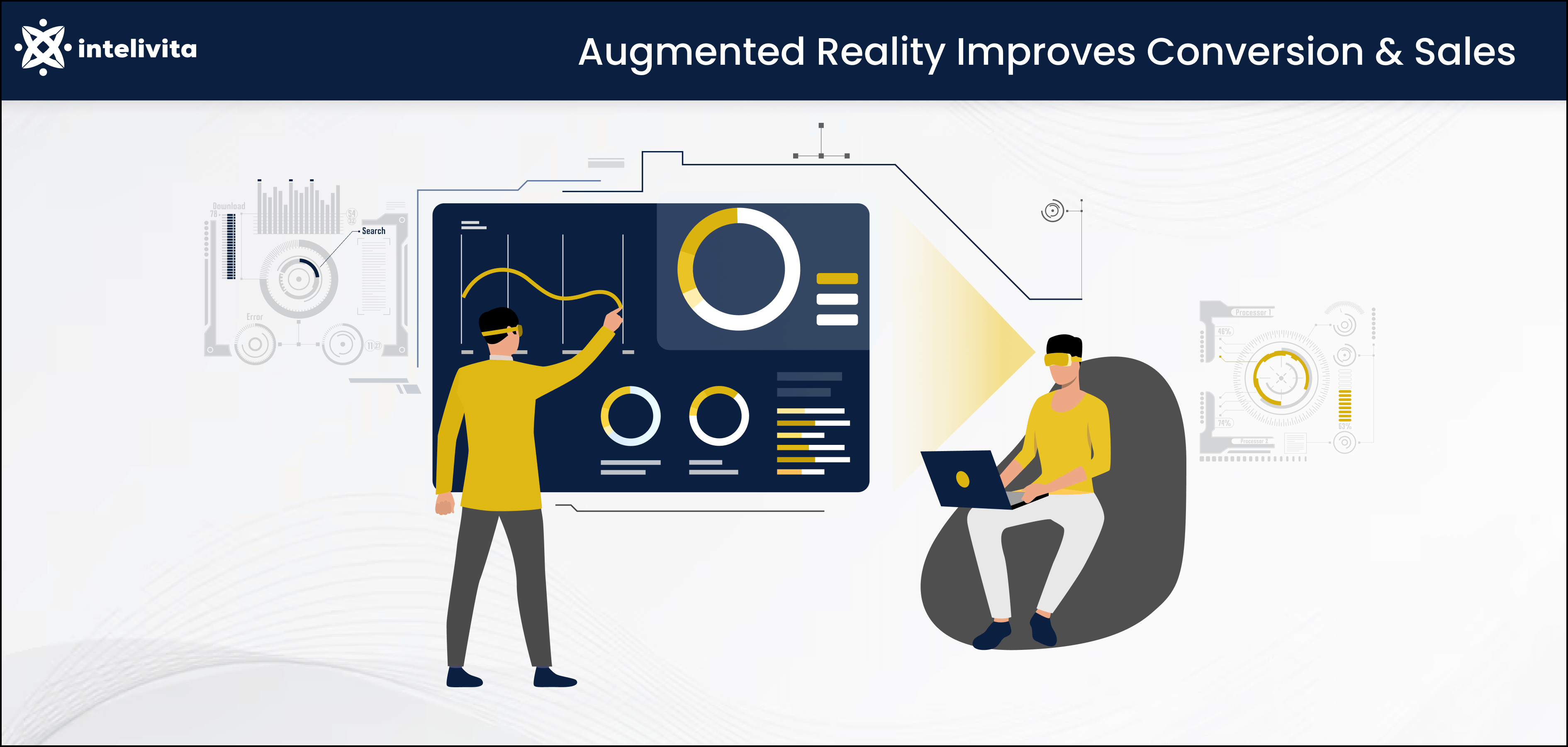 Several studies provide credence to this; one such is by Deloitte, which found that customers that use AR for shopping are 30% more likely to purchase a product than those without AR.
A similar study by Harvard Business Review suggests that Augmented Reality reduces consumer hesitation at check-out points and can result in a 20% higher conversion rate.
Benefit 2: AR Reduces Product Return Rate
Augmented Reality provides an accurate and immersive view of a product before making a purchase, ensuring that consumers are confident in their choices.
AR achieves this by letting customers virtually place their items in the real world, giving them a better sense of how they'll function and feel in the space. This reduces returns caused by inaccurate product visualization.
AR can also provide customers with more information about a product, such as its specs and 3D models.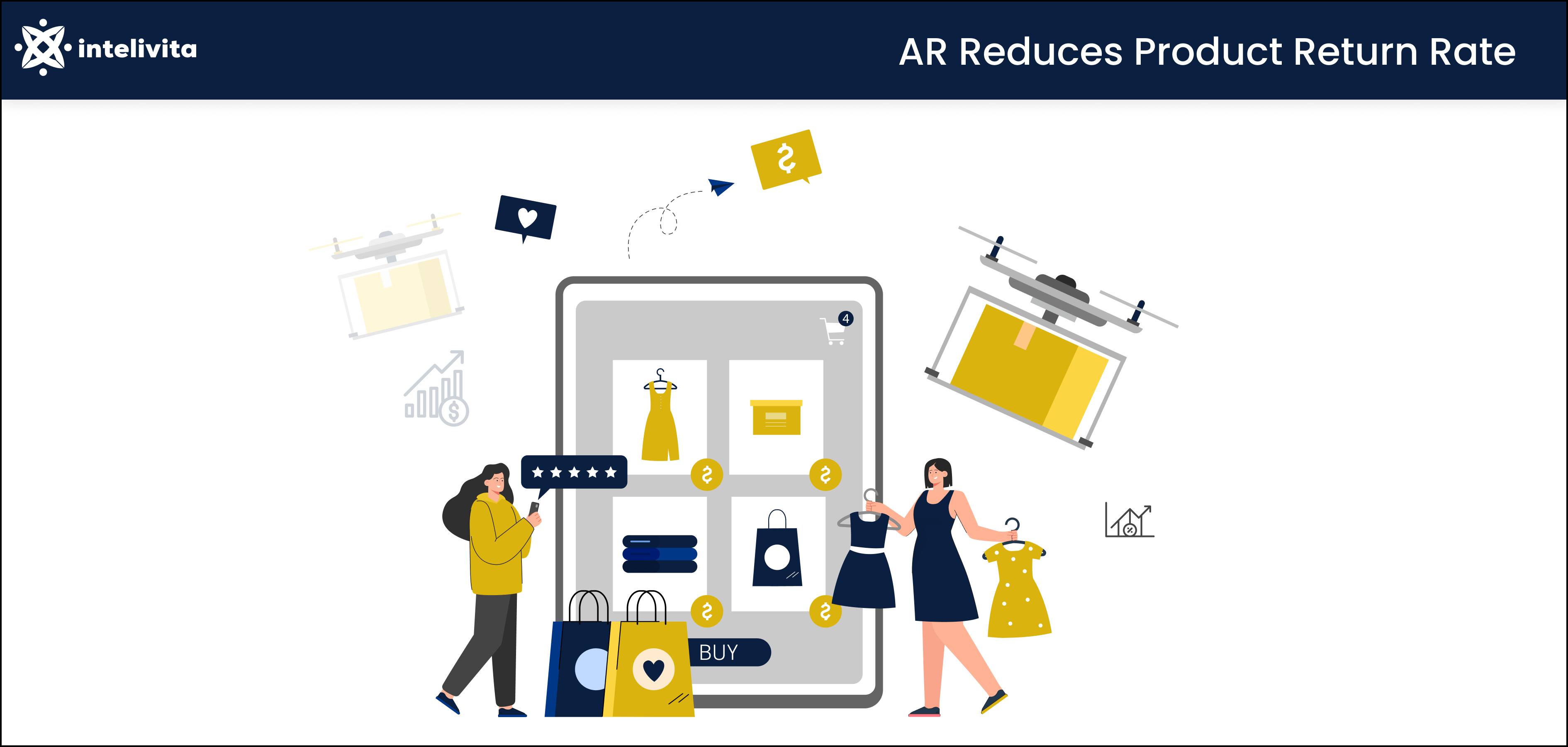 AR reduces measurement errors in a bespoke fashion since users can virtually try on the item before production.
Benefit 3: Personalized Shopping Experience
Augmented Reality allows customers to visualize, try on, and interact with products virtually. Consumers can try on products like accessories, makeup, and clothing to see how it looks and feels before finally making an order.
AR enables customers to virtually add features to a bespoke product to suit their preferences.
This can increase customers' interest in a product and make them sure of the purchase. And once the product is customized virtually, they'll have an interactive view of its appearance under varying conditions.
For example, some platforms allow consumers to customize their furniture and virtually place it in the living room to know if it fits and looks perfect for the spot.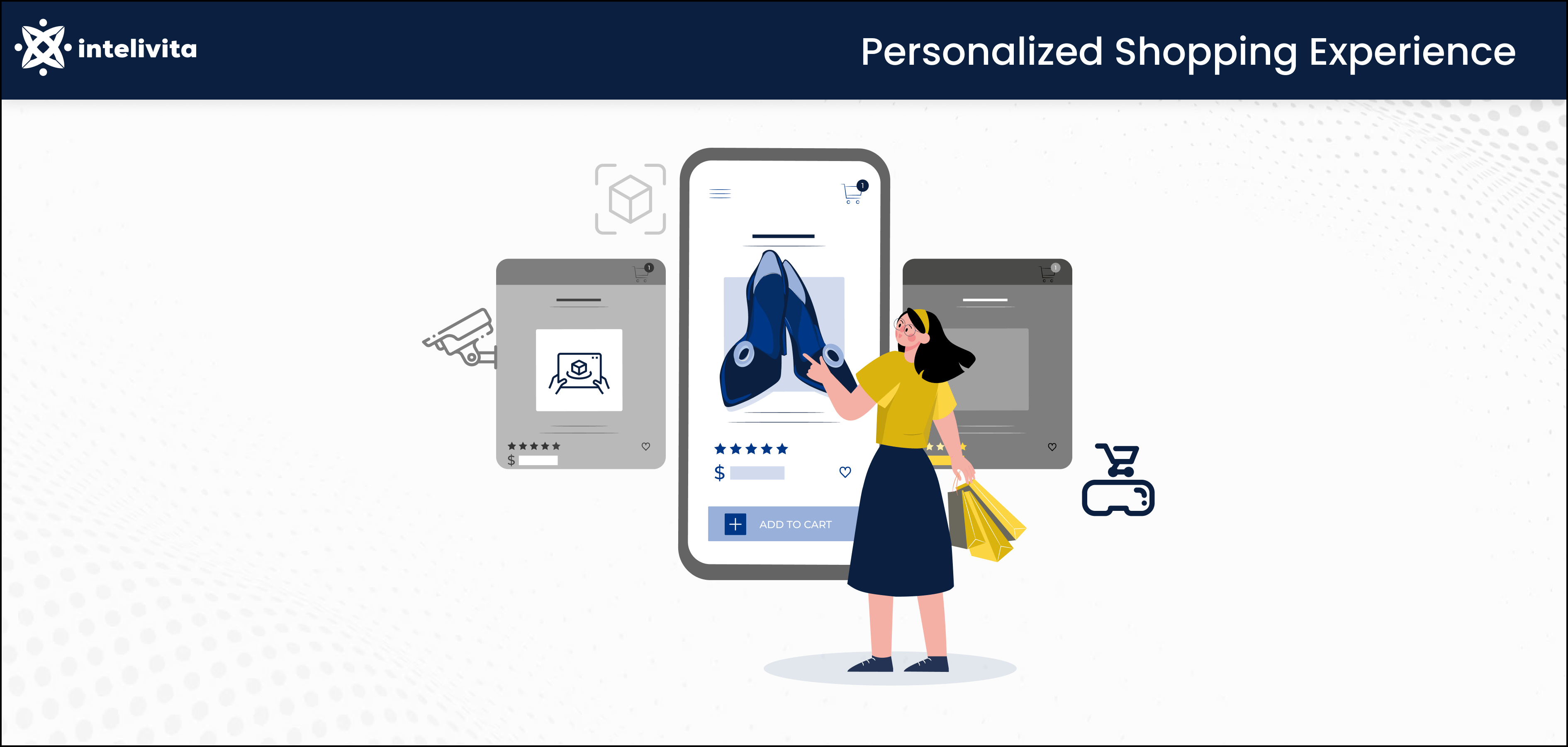 Additionally, Augmented Reality, when coupled with machine learning, can make personalized product recommendations based on your past preferences.
Benefit 4: It Eliminates the Need for a Physical Space
Augmented Reality reduces the need for a physical shop as e-commerce site visitors enjoy a similar experience to purchasing from a brick-and-mortar store.
E-Commerce entrepreneurs can also create virtual showrooms that let potential customers see their catalogs in an immersive and realistic manner.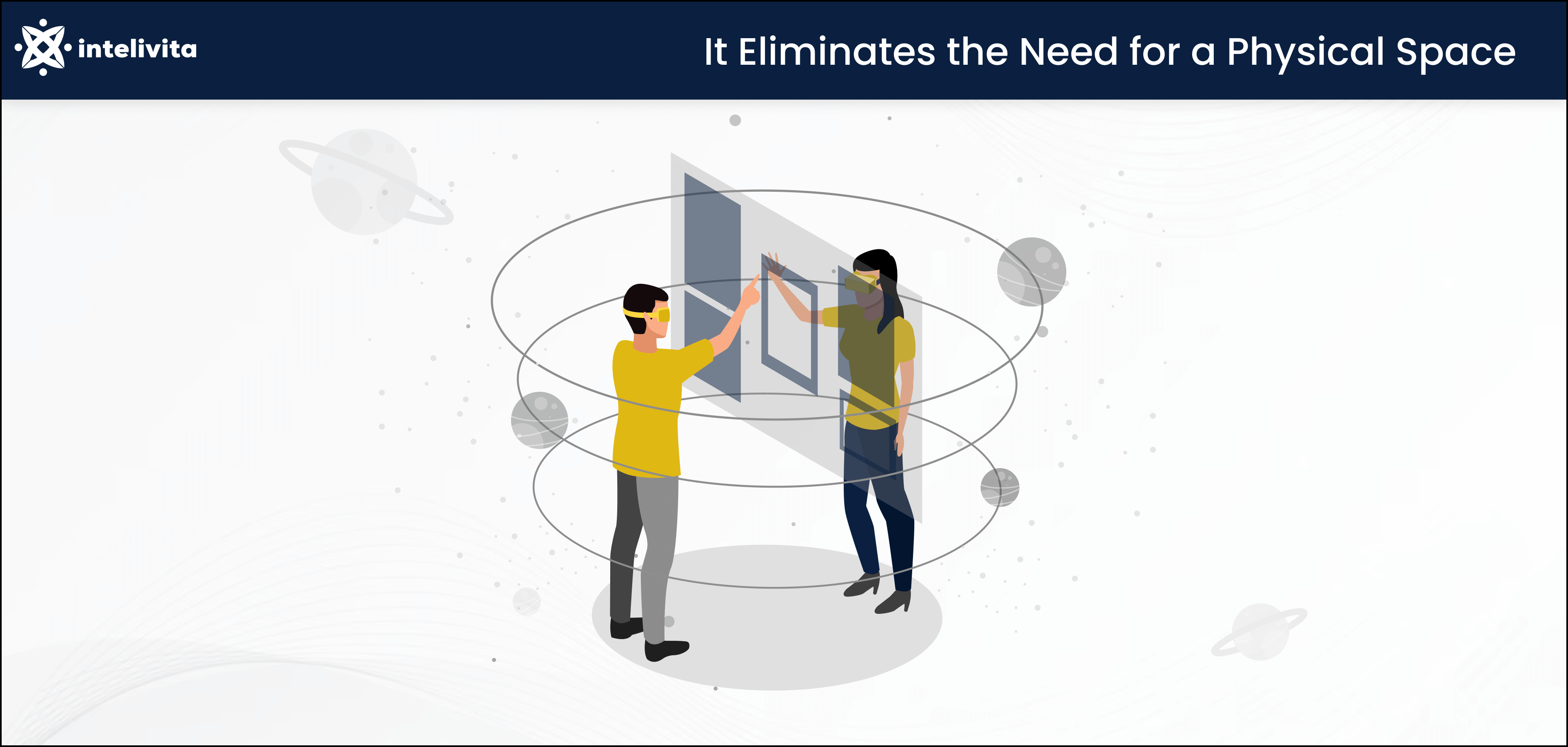 This allows users to access their virtual store from anywhere, eliminating distance constraints.
Benefit 5: Helps you Stand Out from Competitors
Augmented Reality is a significant USP, as only 1% of retailers currently use it in their customer selling experience.
This technology automatically portrays your enterprise as one of the rare one percentiles, depicting class and quality.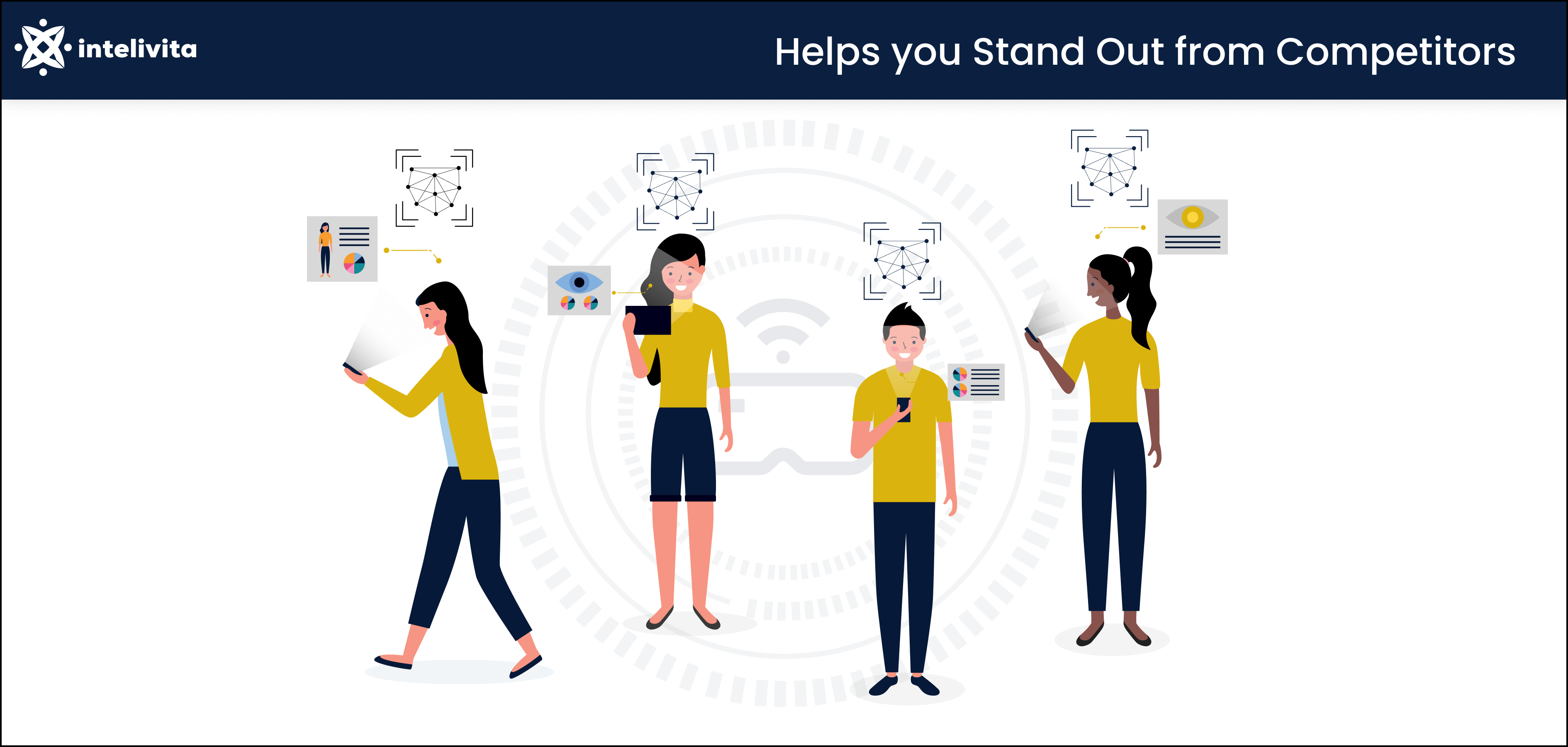 Your business will be considered better than competitors that use static images.
The knowledge of the benefits of Adopting AR in e-commerce that you've learned in this article is probably fueling your desire to create an augmented reality app for online shopping.
If so, then it's best to first read this article on the cost to develop an AR app before you get started.
What's more?
Let's help you with some case studies of noteworthy eCommerce augmented reality solutions that are currently in the market.
Case Studies of Augmented Reality in the e-Commerce Sector
Haven't come across this technology in e-commerce yet?
Let's discuss some case studies where AR is currently being used so you can check them out.
Case Study #1. IKEA Place App
IKEA Place app is a relatively new mobile application that lets its customers virtually place the brand's product in a convenient location, thereby visualizing its fitting before finalizing the purchase.
The app was created in 2017 and currently has more than 4.9 million users as of august 2022.
Its mobile app development has proven to be profitable as it has reduced returning rate by over 30%, improving employee efficiency and saving time and money.
Case Study #2. Nike Fit
Nike Fit is a product that helps users find their perfect shoe size. This product uses Augmented Reality and Machine learning to analyze the picture of your phone, then identifies your correct size and suggests products that'll fit you based on Nike's shoe catalog.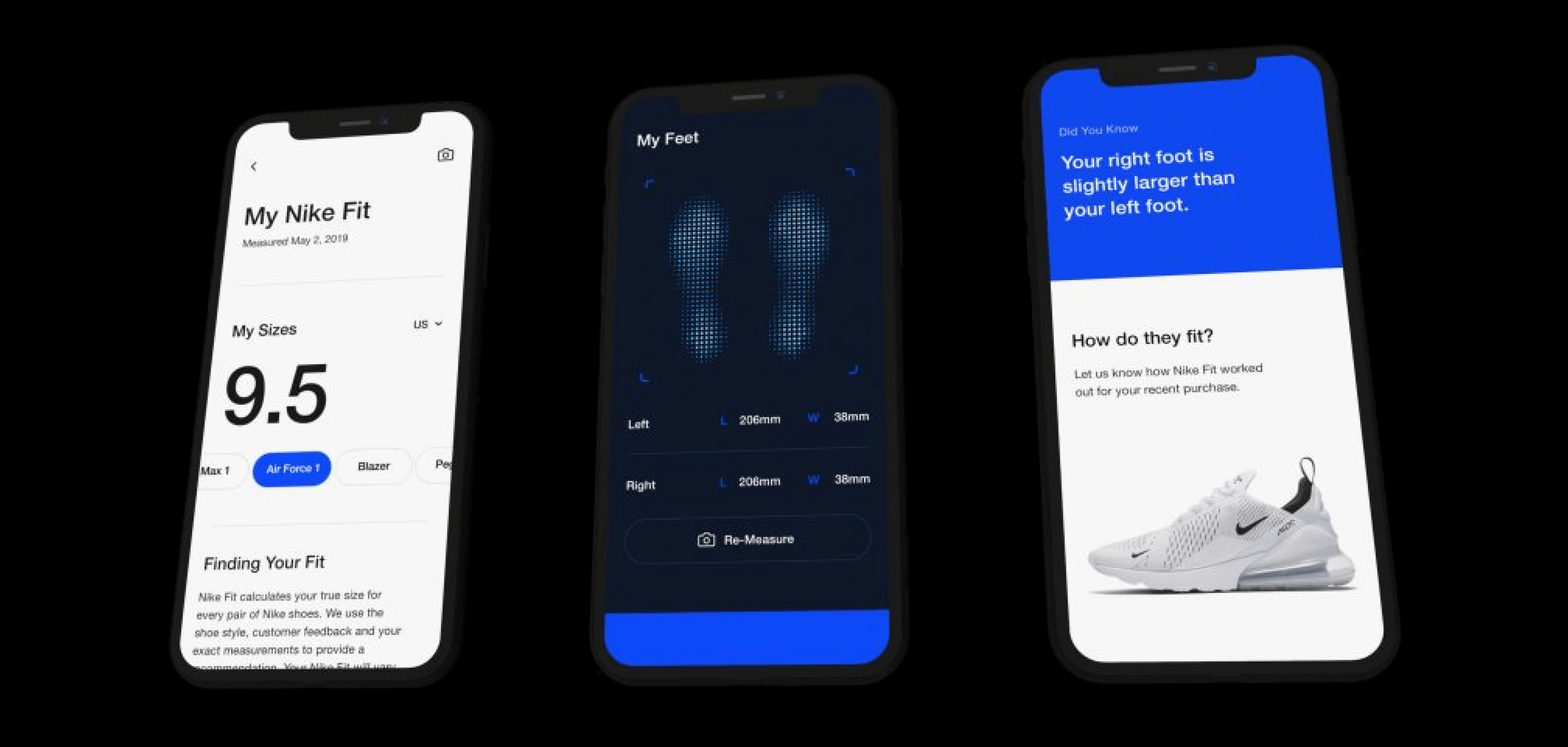 Industry-wise, 60% of consumers use the wrong shoe size. This product can help solve this problem, providing a perfect USP for Nike further to extend its dominance in the shoe e-commerce industry.
Case Study #3. Tap Painter
Tap Painter is an app that uses AR to let its users virtually paint their rooms and identify the color that best suits the room. The platform has over 10 million downloads.
Albeit only US users can purchase paint online, its AR feature is accessible to users from over 100 countries.
Case Study #4. Timberland Virtual Fitting Room
Timberland coupled Augmented Reality with Kinect-motion Sensing Technology to create virtual fitting rooms for its customers to try different outfits without actually wearing them.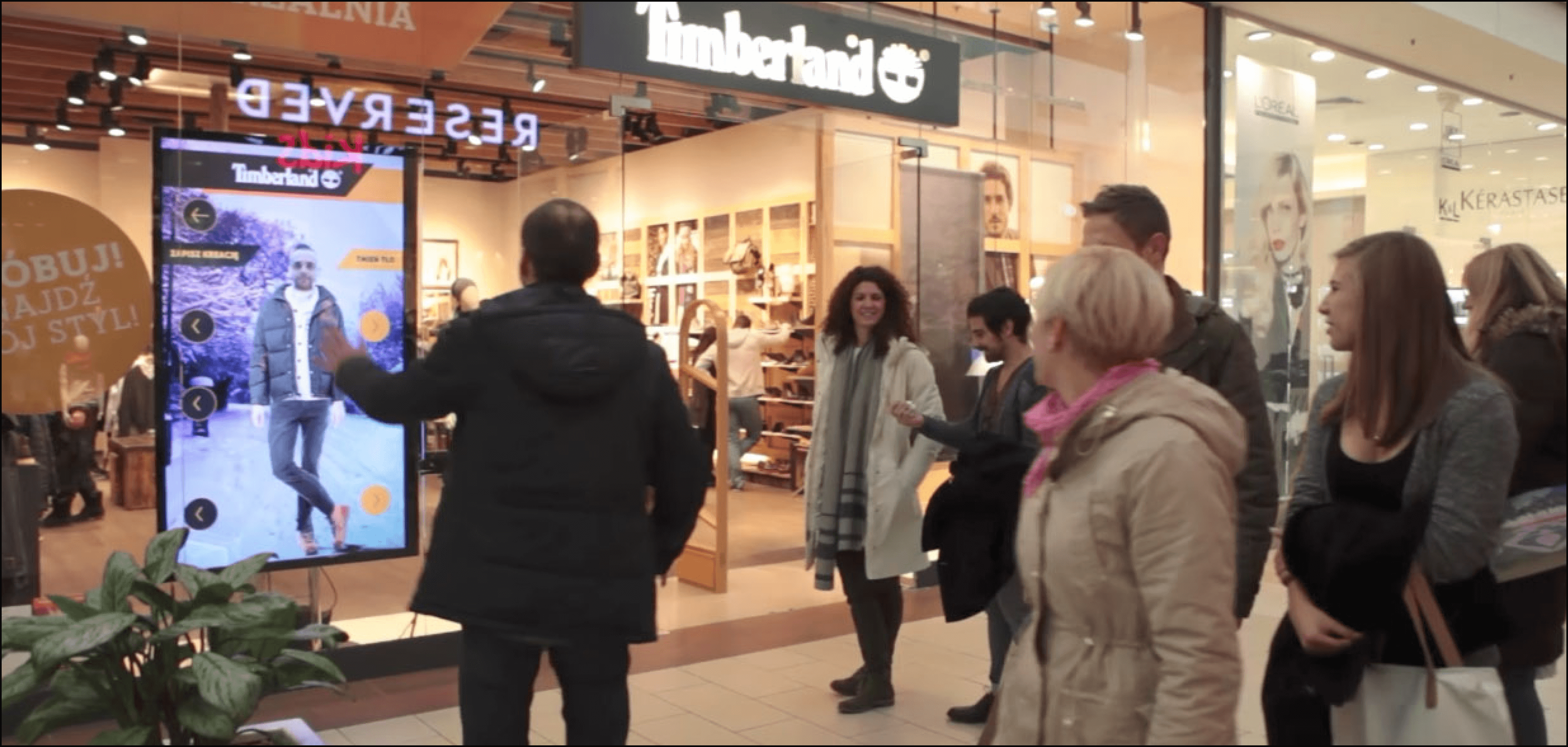 The idea was first conceived in 2014 but needed a large virtual fitting room at designated stores.
However, with recent advancements in AR technology, users can download the app and use it on their mobile devices.
Case Study #5. Snapchat and Puma's Collaboration
Snapchat, in collaboration with Puma, launched an in-app feature called Dress Up that provides immersive AR fashion and virtual try-on experiences.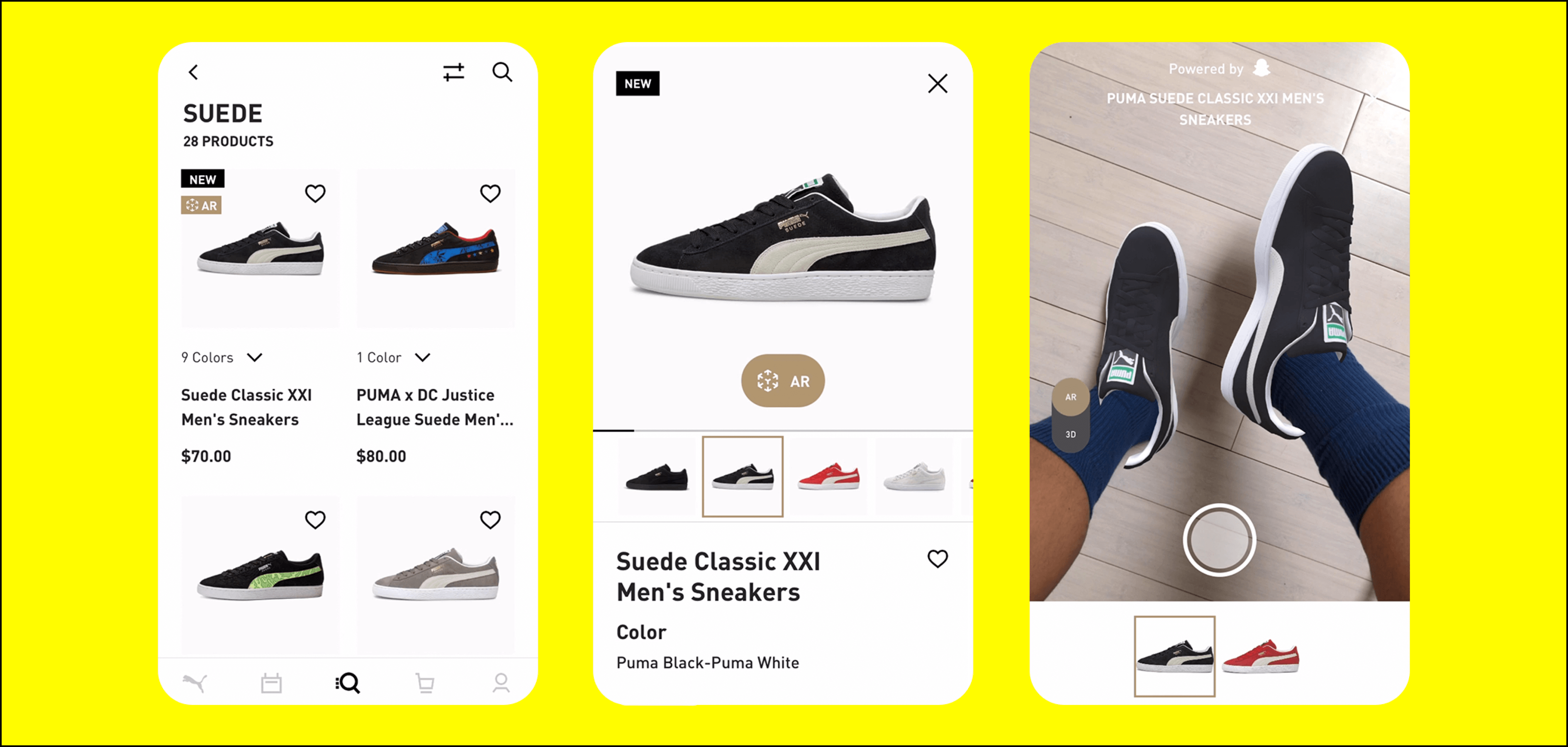 The partnership is aimed at promoting Puma's tracksuits and Suede shoes. Per statistics from Snap, about 250 million users have interacted with the feature.
Get Started Right Away
To benefit from any technology, you should implement it before it trends or while trending.
AR is a revolutionary tool with less than 2% usage amongst e-commerce businesses; as such, get started right away.
Intelivita is a full-service augmented reality app development company with nearly a decade of experience creating cutting-edge AR solutions for SMBs, startups, and Unicorns.
You can learn more about our AR development process by contacting us.